Happy sunday coven!!! We are delighted you dropped by to see our review for Sofi and the Bone Song by Adrienne Tooley. Please make sure to check out the rest of the tour!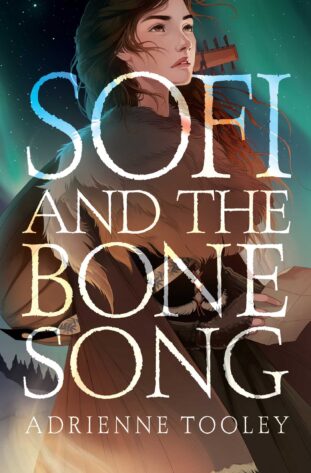 Sofi and the Bone Song
by
Adrienne Tooley
Published on
April 19, 2022
by
Simon and Schuster
Format:
ARC
provided by
Netgalley
,
TBR&Beyond
Pages:
416
Purchase Links*:







Genres:
Juvenile Fiction / Fantasy & Magic
,
Young Adult Fiction / Fantasy / Epic
,
Young Adult Fiction / Romance / LGBTQ
,
Young Adult Fiction / Social Themes / Emotions & Feelings

In this gorgeous, queer standalone fantasy, a young musician sets out to expose her rival for illegal use of magic only to discover the deception goes deeper than she could have imagined—perfect for fans of An Enchantment of Ravens!
Music runs in Sofi's blood.
Her father is a Musik, one of only five musicians in the country licensed to compose and perform original songs. In the kingdom of Aell, where winter is endless and magic is accessible to all, there are strict anti-magic laws ensuring music remains the last untouched art.
Sofi has spent her entire life training to inherit her father's title. But on the day of the auditions, she is presented with unexpected competition in the form of Lara, a girl who has never before played the lute. Yet somehow, to Sofi's horror, Lara puts on a performance that thoroughly enchants the judges.
Almost like magic.
The same day Lara wins the title of Musik, Sofi's father dies, and a grieving Sofi sets out to prove Lara is using illegal magic in her performances. But the more time she spends with Lara, the more Sofi begins to doubt everything she knows about her family, her music, and the girl she thought was her enemy.
As Sofi works to reclaim her rightful place as a Musik, she is forced to face the dark secrets of her past and the magic she was trained to avoid—all while trying not to fall for the girl who stole her future.
This book was received for free from Netgalley, TBR&Beyond in exchange for an honest review. This does not affect our opinion of the book or the content of this review.We'd like to thank the publishers and Netgalley, TBR&Beyond for the review copy.
❧ Bookish Coven Rating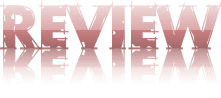 One must not love anything more than one loves the music.
I thoroughly enjoyed Adrienne Tooley's Sofi and the Bone Song, where we follow Sofi, a lutist, whose dream is to become a Musik, following her father's footsteps. Standing in her way appears a girl out of nowhere, that doesn't have her strict musical upbringing, Lara. For Lara, music is an escape and she is a natural at it. The girls' chemistry is undeniable from the first moment and I loved every moment of them!
Music made Sofi whole, but it also allowed her to be seen.
I admit that at first, I didn't like Sofi but for the whole book I absolutely loathed her father. He was extremely abusive and tried to imprint on her his belief of how a musician should be. Making her follow a routine of his own making, Sofi had to punish herself, make her soul suffer in order to perform perfectly. The way she viewed music and her relationship with it couldn't be more different than her rival's. Lara was lovable from the beginning and like many of the characters in the book, I too was taken aback by her charm and effortlessness. Like Sofi, I struggled with my liking of her at times! The author creates a world where music is valuable and celebrated. The plot was a little too predictable for my liking, but that didn't make me enjoy the book any less. It's a sapphic romance, a tale of coming of age and embracing all the parts of self and it gets definitely a recommendation from me!!
You are so much than he made you. And all pieces of you are worthy.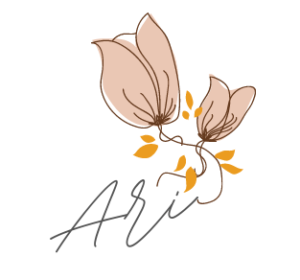 April 18th
Stuck in Fiction – Promotional Post
dinipandareads – Review & Favorite Quotes
Rampant Reading Reviews – Review & Favorite Quotes
Gwendalyn's Books – Review
April 19th
AndOnSheReads – Interview
Popthebutterfly Reads – Review
laura's bookish corner – Review
Artfully Bookish – Review & Mood Board
April 20th
A Bookworm's Chapters – Review & Favorite Quotes
Althea Is Reading – Review
Book Notes by Athina – Promotional Post
April 21st
Lemmi Bookmark That! – Interview, Review & Favorite Quotes
Hopelessly Devoted Bibliophile – Review
A Court of Runes and Roses – Review & Favorite Quotes
April 22nd
Fanna for Books – Review
Binded by Letters – Review
Book lover's book reviews – Promotional Post & Tik Tok
The Girl Who Reads – Review
April 23rd
Kait Plus Books – Interview & Mood Board
The Book Dutchesses – Promotional Post
paperbacktomes – Top 5 Reasons to Read Sofi and the Bone Song
April 24th
Nine Bookish Lives – Promotional Post
Read With Serena – Review
Rainbows and Sunshine – Review
The Bookish Coven – Review
April 18th
simplybeccamee – Review,
feliciareads11 – Blogger's Choice
rampant_reading – Blogger's Choice
gwendalyn_books_ – Blogger's Choice
April 19th
tbrandbeyond – Promotional Post
popthebutterfly – Blogger's Choice
booksandpops4000 – Blogger's Choice
natashaleighton_ – Blogger's Choice
April 20th
the_ya_assassin – 15 Reactions While Reading Sofi and the Bone Song
thebookcoverlover – Review
booknotes_athina – Blogger's Choice
April 21st
alibraryofpages – Top 5 Reasons to Read Sofi and the Bone Song
lemmibookmarkthat – Blogger's Choice
acourtofrunesandroses – Blogger's Choice
April 22nd
writingrosereads – Promotional Post
thegalaxydreamer – Blogger's Choice
bookloversbookreviews – Blogger's Choice
bookstagramofmine – Blogger's Choice
April 23rd
mulberryreas – Review
thisreadergirl – Review
paperbacktomes – Blogger's Choice
April 24th
theenchantedshelf – Review & Playlist
ninebookishlives – Blogger's Choice
sanvi.bhaisare – Blogger's Choice
rainbowsandsunshinebookblog – Blogger's Choice