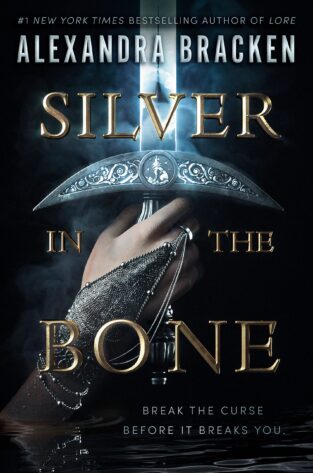 Silver in the Bone
by
Alexandra Bracken
Series:
Silver in the Bone #1
Published on
April 4, 2023
by
Random House LCC US
Format:
ARC
provided by
Netgalley
,
TBR&Beyond
Pages:
496
Purchase Links*:






#1 New York Times bestselling author Alexandra Bracken cements her status as one of the top fantasy authors writing today in this stunning series opener inspired by Arthurian legend and fueled by love, revenge, and pure adrenaline!
Tamsin Lark didn't ask to be a Hollower. As a mortal with no magical talent, she was never meant to break into ancient crypts, or compete with sorceresses and Cunningfolk for the treasures inside. But after her thieving foster father disappeared without so much as a goodbye, it was the only way to keep herself—and her brother, Cabell—alive.
Ten years later, rumors are swirling that her guardian vanished with a powerful ring from Arthurian legend. A run-in with her rival Emrys ignites Tamsin's hope that the ring could free Cabell from a curse that threatens both of them. But they aren't the only ones who covet the ring.
As word spreads, greedy Hollowers start circling, and many would kill to have it for themselves. While Emrys is the last person Tamsin would choose to partner with, she needs all the help she can get to edge out her competitors in the race for the ring. Together, they dive headfirst into a vipers' nest of dark magic, exposing a deadly secret with the power to awaken ghosts of the past and shatter her last hope of saving her brother. . . .
Content Warnings: foster family dynamic, childhood abuse, mention of suicidal thoughts, self-harm, and gore/blood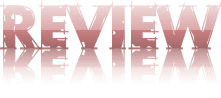 "Silver in the Bone" is the first book in a new young adult fantasy series that takes readers on an adventure inspired by Arthurian legend. The story follows Tamsin Lark, a mortal with no magical abilities, and her cursed adopted brother, Cabell. When she discovers that a long-lost relic can break her brother's curse, she will stop at nothing to claim it. Unfortunately, there are a lot of others who covet the artifact, among them her "rival", Emrys.

Let's dive into the story. Alexandra Bracken takes a page out of Holly Black's book (spoiler alert: it won't be the first time) and weaves magic into a contemporary setting. There are sorceresses and relics and thieves, called Hollowers. But don't worry, things get more exciting when we go to Avalon. The use of Arthurian mythology and lore adds an interesting layer of intrigue to the story. Bracken's version of Avalon is a dark and twisted place, where zombie-like creatures roam and magic is corrupted thanks to a powerful curse. Expect lots of graphic and gory scenes, which I personally don't mind, but don't appreciate when it's just for shock factor. And they are. At no point I actually feared about our protagonists because they could overcome like every battle from early on. It kinda felt like the Battle of Winterfell (especially a specific scene at the end of the book).

Let's move on to the characters. Tamsin, a snarky, cynical badass that my textbook fav type of heroine, but I didn't care of her. Why? She lacked depth making it difficult to fully invest in her story. Full of pride and righteous indignation; no one else was as unfortunate in that guild of thieves. She doesn't have the One Vision, which would have allowed her to "see" magic, but upon embarking on the quest for the ring she quickly overcomes that particular problem. Which is supposedly something that caused her feeling inferior to her peers. I would have preferred that ordeal to be the starting point of the book, allowing the story to unfold as we go. I don't like handholding and I love it when I start a book and I don't know what the hell is happening. Plus, I want my heroines to be complex, not fitting into a linear thought structure.
So, let's talk a bit about her relationship with Emrys: He was nothing but a sweetheart towards her, saving her life many times and yet she doesn't thank him even once. All because she has this idea of him and blames him for things that are out of his control, calling him rude names. The author tries to portray Tamsin as a loner who doesn't trust anyone, but apart from passing references we don't get the full picture of who she is or her relationship with her brother. Classic tell not show. Which I deeply dislike. It's hard to do in a first person narration though I give Bracken that. Tamsin tells us her tragic story and we connect the dots of her personality. Cabell seems to have no problem trusting other people… But I digress, the reluctant partnership Tamsin and Emrys formed, definitely had its moments though I must admit. I chuckled at the retorts she threw his way but because there was no connection to either character they ultimately fell flat. Not to mention that there were multiple instances where they were so much like my all time favorite snarky couple; I'm talking about Jude and Cardan of course!

Neve was my fav character. I haven't mention her yet, because of spoilers, but trust me. She will win your heart. She is a much more interesting protagonist than Tamsin to be honest. The priestesses of Avalon were an interesting bunch too and a missed opportunity, as they too are labelled by a single function a few lines and then forgotten.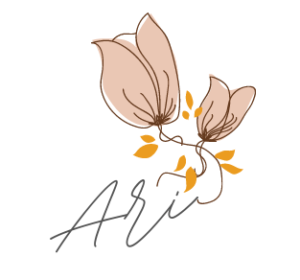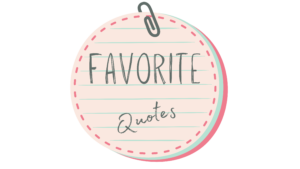 Only deep roots survive harsh winds"
What is fate but an unwelcome bargain…with time…"
Tamsin you don't have thick skin, you have armor."
If you expect to fail you invite failure with open arms, because you can't bear the ache of hoping or the possiblility of success, But tell me, does being right make it hurt any less when it happens?"