Hello everyone! We are so excited to be participating in the tour for "Audrey Covington Breaks the Rules" by Karina Evans.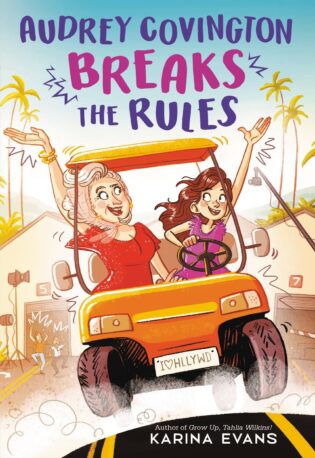 Audrey Covington Breaks the Rules
by
Karina Evans
Published on
March 8, 2023
Pages:
272
A grandmother-granddaughter duo set off on the Hollywood adventure of a lifetime in this funny middle-grade novel about breaking rules, growing up, and finding yourself--perfect for fans of Wendy Mass and Booki Vivat.
Audrey Covington's parents are the textbook definition of strict--they don't let Audrey stay up late or watch scary movies, and they definitely don't let her go anywhere unsupervised. Audrey knows it's best to just accept the way it is. But her friends decide her parents' rules are getting in the way of all their fun and unceremoniously disinvite her from their annual start-of-summer slumber party so they aren't tied down by boring Audrey.
Now Audrey is stuck helping her parents move her former-movie-star grandmother into a luxury retirement community. When she finally manages to sneak off to her parents' car to check her phone, her grandmother climbs into the driver's seat and speeds off--not realizing Audrey is still in the back seat! After startling each other, they come to a deal: Audrey promises not to tell her parents where her grandma is if Audrey can join in on one last grand adventure--no rules allowed. But as the two make their way across Hollywood, they realize that the life they think they want might not be what they need.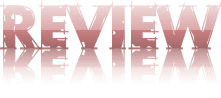 "Audrey Covington Breaks the Rules" is a middle-grade novel that follows almost 12 year old Audrey Covington. Audrey is a relatable and lovable protagonist, whose strict parents are holding her back from having fun with her friends. When she is left out of her friends' summer slumber party due to her friends finding her too boring to hang out with, she finds herself on an unexpected adventure with her former-movie-star grandmother, nana Rhea. As they navigate Hollywood together, Audrey gets her first taste of freedom, learns to take risks, stand up for herself, and even ends up making some new friends.
If you hold an egg too tight, it cracks—it doesn't hatch."
One of the standout features of this book for me was the relationship between Audrey and her grandma, showcasing the bond that can form between different generations. It reminded me a bit of Fredrik Backman's "My grandmother asked me to tell you she's sorry".  Audrey and Rhea's chats will make you smile.
The author, Karina Evans, has crafted an endearing story and you'll find yourself laughing out loud at the antics of Audrey and her grandma as they break rules left and right. 
Overall, "Audrey Covington Breaks the Rules" is a lighthearted and heartwarming read that is perfect for anyone who has ever struggled to find their place in the world. Give it a try, and you won't be disappointed!
April 17th
deepireads – Review
April 18th
Stuck in Fiction – Interview
The Bookish Coven – Review
April 19th
PopTheButterfly Reads – Review
April 20th
Twirling Book Princess – Review
Charli's Book Box – Promotional Post
April 21st
Balancing Books and Beauties – Review
April 22nd
The Book Dutchesses – Interview
The Clever Reader – Review
April 23rd
The Nutty Bookworm Reads Alot – Review
April 17th
nissa_the.bookworm – Review
deepireads – Content Creator's Choice
April 18th
froggyreadteach – Review, Creative post: Classroom Library Drop
the_bookish_coven – Content Creator's Choice
April 19th
writingrosereads – Promotional Post
popthebutterfly – Content Creator's Choice
April 20th
ninebookishlives – Promotional Post
bookdemonio – Promotional Post
hodophile_z – Review, Favorite Quotes
April 21st
ablueboxfullofbooks – Review, Creative Post: Little Free Library Drop
balancing_books_and_beauties – Content Creator's Choice
April 22nd
gsreadingspree – Review
thecleverreader – Content Creator's Choice
April 23rd
tbrandbeyond – Promotional Post
get.outside.and.read – Top 5 Reasons to Read Audrey Covington Breaks the Rules