Happy Friday Coven! We are delighted to announce that we are hosting our very first ever challenge for the Caffeinated Reviewer's Annual Fraterfest Readathon!!!
Find more information about it below:
Dear Reader, it is once again time to gather your spooky, paranormal, mysteries, thrillers and bump in the night reads or listens for Caffeinated's 2022 Fraterfest Read-a-thon. This year's event will be held from Friday, October 14th through Sunday, October 24th. There will be spooky challenges and prizes!
You pick your FEAR Level. If a historical murder-mystery raises the hair on the back of your neck… so be it. Yep, cozies, whodunits, and hellhounds allowed!
Fraterfest was inspired by Rhiannon Frater whose zombies, vampires and necromancers offer thrills and chills, I began #Fraterfest in 2012.
Link-up (You can link up using your blog, Goodreads bookshelf labeled Fraterfest2022 or link a social media account) A start up post is not required.
Spread the Word. Share the post and invite your friends to join. Grab graphic and or share button for your blog or post to your social media sites. The more participants, the better. Grab a book-buddy!
Read or listen to qualifying books from Midnight October 14th until 11:59 pm October 24th. (Your Time Zone)
Approved Reads/listens: Thrillers, Urban, Paranormal, Cozy, Suspense, Mystery, Historical, Zombies, Horror, Dystopian, Ghosts, Serial Killers, Fantasy, Urban, Science Fiction, Post-Apocalyptic and Supernatural. I don't care if there is romance. You pick your fear level. Sparkle, bloody… all approved. Novellas and graphic novels count too!
You can combine this with other readathons and challenges.
Use #2022FraterfestRAT hashtag on Twitter and Instagram to share progress and when spreading the word.
Have fun, read, and make new friends!
Grab the Button and Share!
Now to our part of hosting a challenge for the readathon!! All you have to do is read books and complete three squares in the tic tac toe card below: (either horizontally, vertically or diagonally)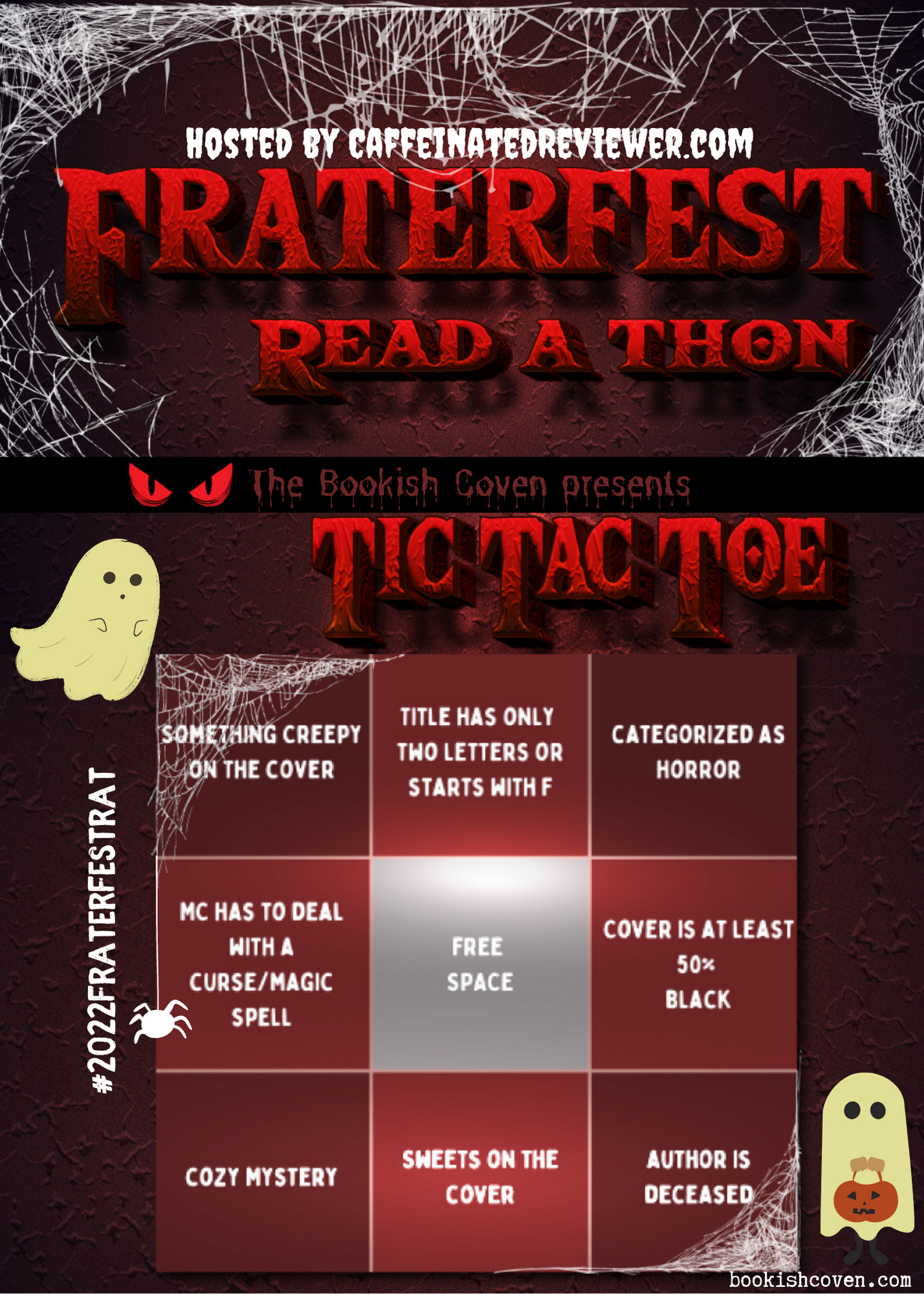 The Prompts
Something creepy on the cover

Title has only two letters or it starts with letter F

Categorized as Horror

Main Character has to deal with a curse or a magic spell

Free Space 

Cover of the book is at least 50% black

Cozy mystery

Sweets on the cover

Author is deceased
We'd love to see your progress, so do link your posts below in the comments! We will be joining in the fun too!
And there are prizes of course!!
And we will have two winners!!!! 
So make sure to enter the giveaway below, for a chance to win either a physical copy of "Calypso, Corpses, and Cooking" by Raquel V. Reyes (open ONLY to residents of the continental US & Canada), curtesy of the publishers of the book, or a digital copy of "River Woman, River Demon" by Jennifer Givhan (open INTL only). 
Good luck!!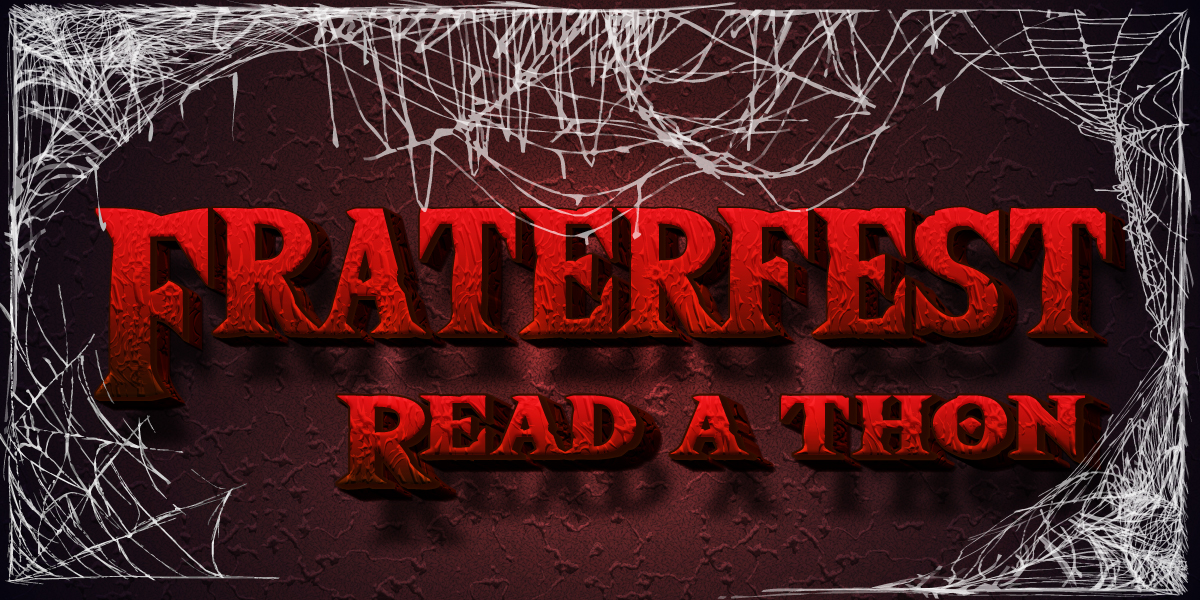 Fraterfest 2022 – A Spooktacular Giveaway by The Bookish Coven
Terms and conditions: To enter the giveaway, you must be signed up for the Fraterfest Read-a-thon.
Two lucky winners

will be selected to win the aforementioned prizes. The giveaway is open international and runs from October 14th through October 24th. The winners will be notified via the email provided and will have 48 hours to respond or a new winner will be selected. NOTE: for US/Canada entrants you must be able to provide your address.