Hello Coven! We are really excited you dropped by; today our blog is the stop for the tour of A Magic Steeped in Poison (The Book of Tea #1) by Judy I Lin.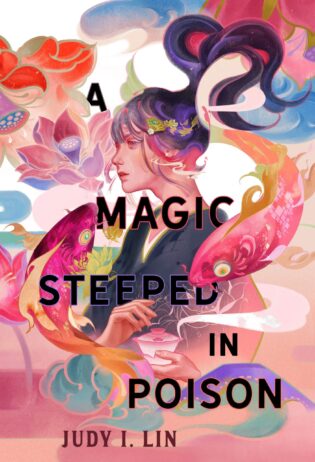 A Magic Steeped in Poison
by
Judy I. Lin
Series:
The Book of Tea #1
Published on
March 29, 2022
by
Feiwel & Friends
Format:
ARC
provided by
Netgalley
,
TBR&Beyond
Pages:
384
Purchase Links*:






Genres:
Young Adult Fiction / Fantasy / Epic
,
Young Adult Fiction / People & Places / Asia
,
Young Adult Fiction / Royalty

Judy I. Lin's sweeping debut A Magic Steeped in Poison, first in a duology, is sure to enchant fans of Adrienne Young and Leigh Bardugo.
I used to look at my hands with pride. Now all I can think is, "These are the hands that buried my mother."
For Ning, the only thing worse than losing her mother is knowing that it's her own fault. She was the one who unknowingly brewed the poison tea that killed her—the poison tea that now threatens to also take her sister, Shu.
When Ning hears of a competition to find the kingdom's greatest shennong-shi—masters of the ancient and magical art of tea-making—she travels to the imperial city to compete. The winner will receive a favor from the princess, which may be Ning's only chance to save her sister's life.
But between the backstabbing competitors, bloody court politics, and a mysterious (and handsome) boy with a shocking secret, Ning might actually be the one in more danger.
Also in this series:
A Venom Dark and Sweet
Also by this author:
A Venom Dark and Sweet
This book was received for free from Netgalley, TBR&Beyond in exchange for an honest review. This does not affect our opinion of the book or the content of this review.We'd like to thank the publishers and Netgalley, TBR&Beyond for the review copy.
❧ Bookish Coven Rating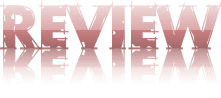 Magic Steeped in Poison was one of my most anticipated releases for 2022; I admit that having a gorgeous cover will most definitely put you in my radar #noshame.
So what do we have here? Brew a cup of tea and let's find out…
One might read the synopsis of Magic Steeped in Poison, girl enters a high stakes competition to win, and think that this has been written a million times already. But dear reader, the execution for me was a complete win. It's the little details that will make you stand out in the end: for example, you can read a million enemies to lovers stories, but at the end of the day, only a handful are memorable.
It was in every cup of tea she brewed, a ritual carried out with reverence. It was in the way she knew every single component that entered her tea – the origin of the water, the aroma of the wood that stoked the fire, the vessel the water was heated in. All the way to the leaves plucked by her fingers, steeped in a cup shaped by her own hands and fired in her own kiln. Distilled into liquid contained in the palm of two hands, offered as a blessing.
Here I am. Drink, and be well.
Now while I am not fond of first person narration, here I must make an exemption: Judy I. Lin gives Ning, the protagonist, such a realistic voice that stayed with me after that last page. I loved reading her thoughts and kept turning the pages to discover the intricate world the author weaves for us; a world with such rich traditions and lush mythology lore. From the details of tea brewing to court politics and deceit, you won't be disappointed if you decide to pick this one up.
We are humbled by death, but we will not bow to it.
The sequel is already announced and I can't wait!!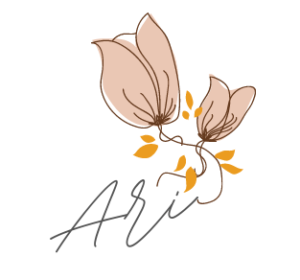 Book 2 A Venom Dark and Sweet is coming out later this year (don't you just love it whenever we get a sequel releasing so soon??) and you can pre-order it already:

Amazon | Kindle | Book Depository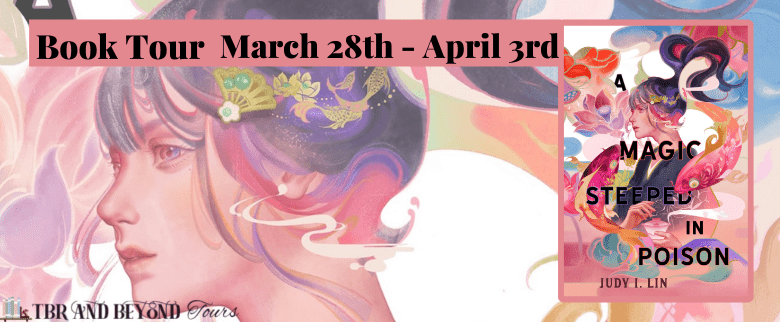 March 28th
Confessions of a YA Reader – Review
Dear Rivarie – Review & Mood Board
Currant7 Recommends – Review & Favorite Quotes
Clouded Galaxy Reads – Review
& She Reads – Review & Favorite Quotes
March 29th
Melancholic Blithe – Interview
The Bookish Coven – Review
Gwendalyn's Books – Review
Heylittlesiren – Top 5 Reasons to Read A Magic Steeped in Poison & Favorite Quotes
Books with Michelle – Top 5 Reasons to Read A Magic Steeped in Poison & Favorite Quotes
March 30th
The Book Dutchesses – Promotional Post
Booklore – Review
Confessions of a Reading Addict – Review & Playlist
Artfully Bookish – Review
The Written Journey – Favorite Quotes & Mood Board
March 31st
Nine Bookish Lives – Interview
dinipandareads – Review & Journal Spread
Ruei's Reading Corner – Review & Favorite Quotes
paperbacktomes – Top 5 Reasons to Read A Magic Steeped in Poison & Mood Board
April 1st
Stuck in Fiction – Promotional Post
Nikkie Reads – Review
Inking & Thinking – Review, Playlist & Favorite Quotes
Abby's Coven – Review & Mood Board
Books Over Everything – Review
April 2nd
Stuck in the Stacks – Interview
Fanna for Books – Review
dragons & paperbacks – Review
One Book More – Top 5 Reasons to Read A Magic Steeped in Poison & Favorite Quotes
Betwixt The Sheets -Review
April 3rd
The Bookish Context – Asian Drama Recommendations
thisbellereadstoo – Review & Mood Board
PopTheButterfly Reads – Review
Ashes of a Book Dragon – Top 5 Reasons to Read A Magic Steeped in Poison
I Dream in Books – Review
March 28th
morningstarlitpages – Top 5 Reasons to Read A Magic Steeped in Poison
currant7_recommends – Blogger's Choice
cloudedgalaxyreads – Blogger's Choice
and_shereads – Blogger's Choice
March 29th
belle.bookcorner – Review & Favorite Quotes
chaibooksandthemoon – Book Look & Top 5 Reasons to Read A Magic Steeped in Poison
gwendalyn_books – Blogger's Choice
heylittlesiren – Blogger's Choice
bookswithmichellee – Blogger's Choice
March 30th
writingrosereads – Promotional Post
emmreadsbooks – Review
natashaleighton_ – Blogger's Choice
thewritenjourney_ – Blogger's Choice
March 31st
daphne.readss – Review & Playlist
tinybooknest – Favorite Quotes & Mood Board
thebookedbooks – Top 5 Reasons to Read A Magic Steeped in Poison & Playlist
ninebookishlives – Blogger's Choice
paperbacktomes – Blogger's Choice
April 1st
tbrandbeyond – Promotional Post
lady_westfall19 – Review
feliciareads11 – Blogger's Choice
abbyreadsandreviews – Blogger's Choice
books_over_everything – Blogger's Choice
April 2nd
thereadingowlvina – Review
starryworld_ – Asian Book Recommendations/Asian Insipired Elements Photo
stuck.in.the.stacks – Blogger's Choice
1bookmore – Blogger's Choice
theink.slinger – Blogger's Choice
April 3rd
timeswithbooks – Review
popthebutterfly – Blogger's Choice
ashesofabookdragon – Blogger's Choice
idreaminbooks – Blogger's Choice