Greetings! We bring you yet another review as part of the blog tour for "A Venom so Dark and Sweet" by Judy I.Lin.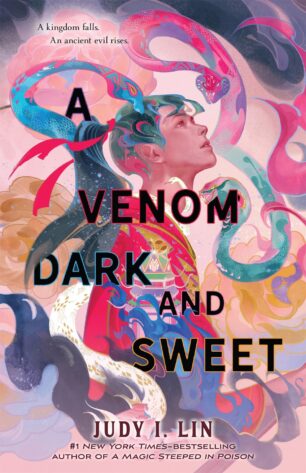 A Venom Dark and Sweet
by
Judy I. Lin
Series:
The Book of Tea #2
Published on
August 23, 2022
by
Feiwel & Friends
provided by
Netgalley
,
TBR&Beyond
Pages:
352
Purchase Links*:










Genres:
Young Adult Fiction / Fantasy / Epic
,
Young Adult Fiction / People & Places / Asia
,
Young Adult Fiction / Royalty

The enthralling conclusion to Judy I. Lin's Book of Tea duology—#1 New York Times bestseller A Magic Steeped in Poison and A Venom Dark and Sweet—is sure to enchant fans of Adrienne Young and Leigh Bardugo.
A great evil has come to the kingdom of Dàxi. The Banished Prince has returned to seize power, his rise to the dragon throne aided by the mass poisonings that have kept the people bound in fear and distrust.
Ning, a young but powerful shénnóng-shi—a wielder of magic using the ancient and delicate art of tea-making—has escorted Princess Zhen into exile. Joining them is the princess' loyal bodyguard, Ruyi, and Ning's newly healed sister, Shu. Together the four young women travel throughout the kingdom in search of allies to help oust the invaders and take back Zhen's rightful throne.
But the golden serpent still haunts Ning's nightmares with visions of war and bloodshed. An evil far more ancient than the petty conflicts of men has awoken, and all the magic in the land may not be enough to stop it from consuming the world...
Also in this series:
A Magic Steeped in Poison
Also by this author:
A Magic Steeped in Poison
Content Warnings: violence, fight scenes, witnessed torture, death, disturbing events (mutilation, body horror, forced suicide, possession, and fire).
This book was received for free from Netgalley, TBR&Beyond in exchange for an honest review. This does not affect our opinion of the book or the content of this review.We'd like to thank the publishers and Netgalley, TBR&Beyond for the review copy.
❧ Bookish Coven Rating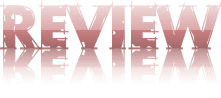 We all believe we are at the center of the universe, but we forget we are merely specks among the stars. Moving through the streams of possible futures, sometimes colliding."
It feels good to return to Judy I. Lin's world; while sadly concluding this enchanting duology. After reading "Magic Steeped in Poison" I was eagerly anticipating the sequel and it didn't disappoint.
Told by alternating POVs, Ning's and Kang's, we get a page turner that will keep you at the edge of your seat until that last page.
The bond of family is a kind of magic all its own."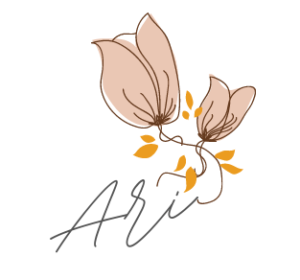 August 22nd
Kathryn Books – Promotional Post
Never Hollowed By The Stare – Promotional Post
Thorana Reads – Review & Favorite Quotes
Sheaf & Ink – Review
August 23rd
The Clever Reader – Interview
Currant7 Recommends – Top 5 Reasons to Read A Venom Dark and Sweet
Confessions of a YA Reader – Review
PopTheButterfly Reads – Review
One Book More – Review & Favorite Quotes
August 24th
Stuck in Fiction – Promotional Post
Inkhaven – Letter to Character
Brinns Books – Review & Favorite Quotes
Books Over Everything – Review
August 25th
Abigail's Lost in a Book – Review
Lit Lemon Books – Review & Favorite Quotes
Book Notes by Athina – Promotional Post
dinipandareads – Review & Favorite Quotes
August 26th
A Cup of Cyanide – Review & Fanart
The Bookish Coven – Review
An Ode to Fiction – Review & Playlist
itsKoo reviews – Review & Favorite Quotes
Littlefoot Reader – Review
August 27th
Kait Plus Books – Interview
Nine Bookish Lives – Promotional Post
paperbacktomes – Top 5 Reasons to Read A Venom Dark and Sweet
Dear Rivarie – Review & Mood Board
August 28th
thisbellereadstoo – Review & Favorite Quotes
The Book Dutchesses – Promotional Post
Page by Paige Books – Review,
This Soul's Devouring Words – Review
August 22nd
writingrosereads – Promotional Post
allielovestoread – Review
tinybooknest – Top 5 Reasons to Read A Venom Dark and Sweet & Mood Board
thoranareads – Blogger's Choice
sheafandink – Blogger's Choice
August 23rd
read.cells – Top 5 Reasons to Read A Venom Dark and Sweet & Mood Board
hooked.by.books – Review
currant7_recommends – Blogger's Choice
popthebutterfly – Blogger's Choice
1bookmore – Blogger's Choice
August 24th
simplybeccamee – Review
the_ya_assassin – Promotional Post
following.fantasies – Review & Favorite Quotes
brinnsbooks – Blogger's Choice
books_over_everything – Blogger's Choice
August 25th
thisreadergirl -Review
abigailslostinabook – Blogger's Choice
booknotes_athina – Blogger's Choice
dinipandareads – Blogger's Choice
August 26th
belle.bookcorner – Review & Favorite Quotes
thebookwebb – Promotional Post
anodetofiction – Blogger's Choice
itskooreviews – Blogger's Choice
littlefootreader – Blogger's Choice
August 27th
luna_reads_ – Journal Spread
lady_westfall19 – Review
oohlabooks – Review
ninebookishlives – Blogger's Choice
paperbacktomes – Blogger's Choice
August 28th
tbrandbeyond – Promotional Post
cozybooktraveller – Review & Playlist
hodophile_z – Review
pagebypaigebooks – Blogger's Choice
anjalisdevouringwords – Blogger's Choice