Hello everyone! We are so excited to be participating in the tour for Royal Blood (Royal Blood #1) by Aimee Carter. This is the first book in a very interesting series we can't wait to start, as soon as we catch up in all the books we are reading these days (we are bound to do this at some point right?!). Till next time!!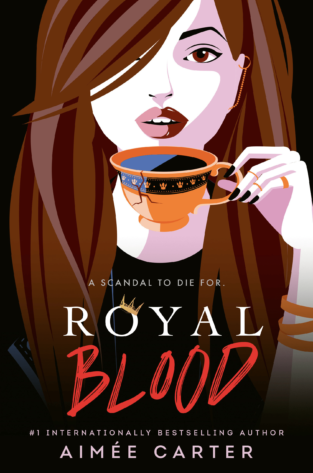 Royal Blood
by
Aimee Carter
Series:
Royal Blood #1
Published on
April 13, 2023
by
Usborne Publishing Ltd
Pages:
368
Purchase Links*:







Genres:
Juvenile Fiction / General
,
Young Adult Fiction / Family / General

Totally addictive and packed full of glamour, scandal and romance, Royal Blood is The Princess Diaries with murder, for fans of One Of Us Is Lying, Red, White And Royal Blue and The King Is Dead.
Kicked out of her American boarding school, Evan is sent to live with her estranged father, the King of England. Her existence as his illegitimate daughter is top secret - until someone leaks it to the press. Suddenly she's the focus of a thousand lurid headlines, plus the hatred of her stepmother the Queen and half-sister Princess Maisie.
Then the royal scandal intensifies... After Evan is seen disappearing with a journalist's son at a party, he is found dead and she becomes the primary suspect in a murder investigation. Did "the Killer Princess" really do it? It seems that only the Queen's gorgeous nephew Kit will help Evan clear her name. But can she really trust anyone at the palace?
Content Warnings: attempted sexual assault, use of the date rape drug