Hello!!! First of all, apologies for taking forever to upload this – I had an issue with a duplicate post that was blank; I had the post scheduled but it was the wrong one! No worries, it was brought to my attention and now it should be fixed!!☻
Soooo, Castle in their Bones is a book I was really looking forward to read, as I have Ash Princess on my TBR for ages now! I'm happy to report that I will get to it asap (I promise!). Clearly gorgeous looking covers are Laura's MO! (yes I *do*judge a book by its cover!).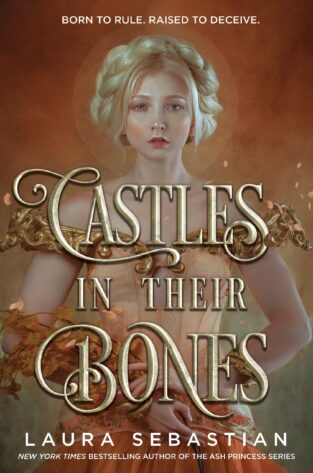 Castles in Their Bones
by
Laura Sebastian
Series:
Castles in their Bones #1
Published on
February 1, 2022
by
Random House Children's Books
Format:
ARC
provided by
Netgalley
,
TBR&Beyond
Pages:
528
Purchase Links*:




Genres:
Juvenile Fiction / Fantasy & Magic

A spellbinding story of three princesses and the destiny they were born for: seduction, conquest, and the crown. Immerse yourself in the first book in a new fantasy trilogy from the author of the New York Times bestselling Ash Princess series.
Empress Margaraux has had plans for her daughters since the day they were born. Princesses Sophronia, Daphne, and Beatriz will be queens. And now, age sixteen, they each must leave their homeland and marry their princes.
Beautiful, smart, and demure, the triplets appear to be the perfect brides--because Margaraux knows there is one common truth: everyone underestimates a girl. Which is a grave mistake. Sophronia, Daphne, and Beatriz are no innocents. They have been trained since birth in the arts of deception, seduction, and violence with a singular goal--to bring down monarchies-- and their marriages are merely the first stage of their mother's grand vision: to one day reign over the entire continent of Vesteria.
The princesses have spent their lives preparing, and now they are ready, each with her own secret skill, and each with a single wish, pulled from the stars. Only, the stars have their own plans--and their mother hasn't told them all of hers.
Life abroad is a test. Will their loyalties stay true? Or will they learn that they can't trust anyone--not even each other?
This book was received for free from Netgalley, TBR&Beyond in exchange for an honest review. This does not affect our opinion of the book or the content of this review.We'd like to thank the publishers and Netgalley, TBR&Beyond for the review copy.
❧ Bookish Coven Rating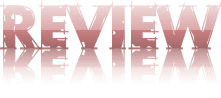 Babies born beneath the Thorned Rose are known to be beautiful.
Those born beneath the Hungry Hawk are ambitious.
Lonely Heart children are known to sacrifice more than others.
The Crown of Flames offers its offspring power.
And the Sisters Three bestow balance and harmony.❞
Three girls are born to the formidable Empress Margaraux. And she has a plan for them *queues evil laugh*.
-why would she have wished for three girls when a single boy would have been far more helpful?❞
People wondered. But Beatriz, Sophronia and Daphne are not normal girls: they were conceived with magic, as evident by their silver eyes.
The story is told by different points of view, in third person (which I am particularly fond of) and honestly I loved all of the triplets; I found their storylines to be almost equally compelling. The sisters however are only similar in looks:
Daphne is the charming one, Sophronia the brainy one, and Beatriz is the pretty one. ❞
We pick the story with the girls celebrating their sixteenth birthday and right away they split up going to their respective empires: Beatriz south to Cellaria, Sophronia west to Temarin and Daphne north to Friv. They each have different instructions by their mother and they have been trained their whole life for this: bring these empires to war, so that the Empress of Bessemia swoops in and claims all. I must give it to her. That's a solid plan. Well, at least in theory.
The lore that Laura Sebastian builds is a detailed one and I very much felt immersed in the world she created. The three girls were my favorite part of course, like I already mentioned. I have a certain fondness for the sisterly love trope. So what?
We're three stars of the same constellation. Distance won't change that.❞
One year until the girls meet again. One year for the aforementioned plan, what can go wrong? I have so many more quotes I wish I could share, as Laura has beautiful prose, but I don't want to for fear of spoiling too much!! All I can say is that:
This is a perfect read for people that want an elaborate magic system, plot twists, multiple POVs, sisterly love, detailed world building, interesting side characters, court intrigues and of course: romance!
I can't wait for the sequel!!!! Laura Sebastian will slowly kill us I tell you, as this, my fellow readers, is yet another trilogy for us to read and silently wait for its conclusion! *sigh* Anyways, final VERDICT: I highly recommend you read Castle in their Bones!
Now excuse me while I go in a corner and cry, waiting for the sequel, which at least according to goodreads will be out this year?! Silver linings people. Silver linings.
Together until we can't be.❞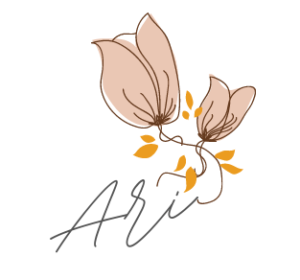 January 31st
Lost in Neverland – Review
perusewithcoffee – Review & Favorite Quotes
Justice For Readers – Review
February 1st
The Book Dutchesses – Promotional Post
And On She Reads – Review
PopTheButterfly Reads – Review
Books Over Everything – Review
February 2nd
The Reading Raccoon – Review
Kait Plus Books – Journal Spread
The Bookish Coven – Top 5 Reasons to Read Castles in Their Bones & Favorite Quotes
A Wanderer In Books – Review
February 3rd
Becky's Book Blog – Review
thisbellereadstoo – Review, Favorite Quotes & Mood Board
Eye-Rolling Demigod's Book Blog – Review & Favorite Quotes
Books We Love – Review
February 4th
Stuck in Fiction – Promotional Post
The Ink Slinger – Top 5 Reasons to Read Castles in Their Bones & Mood Board
Discover Elysian – Review & Favorite Quotes
Sara Mackenzi Reads – Review & Playlist
February 5th
Nine Bookish Lives – Promotional Post
Quills and Stardust – Review
Jenerally Reading – Review & Favorite Quotes
thebookwiccan – Review & Playlist
February 6th
Stuck in the Stacks – Review & Favorite Quotes
Ms. G in the Library – Review & Mood Board
Confessions of a YA Reader – Review & Favorite Quotes
January 31st
dhirviepages – 15 Reactions While Reading Castles in Their Bones
thebook_smuggler_ – Promotional Post
bamamele.reads – Review
justiceforreaders – Blogger's Choice
February 1st
simplybeccamee – Review
popthebutterfly – Blogger's Choice
books_over_everything – Blogger's Choice
February 2nd
writingrosereads – Promotional Post
thereadingraccoon – Blogger's Choice
the_bookish_coven – Blogger's Choice
zanjabeel_z – Blogger's Choice
February 3rd
thebookwebb – Review
katiereads23 – Review
eyerollingdemigod – Blogger's Choice
bookswelove – Blogger's Choice
February 4th
belle.bookcorner – Review & Favorite Quotes
feliciareads11 – Blogger's Choice
aamnaiswriting_ – Blogger's Choice
saramackenzi_reads – Blogger's Choice
February 5th
tbrandbeyond – Promotional Post
ninebookishlives – Blogger's Choice
jenerallyreading – Blogger's Choice
thebookwiccan – Blogger's Choice
February 6th
biblio.jojo – Review
littlefootreader – Review
reading_with_chloe – Review
stuck.in.the.stacks – Blogger's Choice