Hello everyone! We are so excited to announce the tour schedule for "Five Survive" by Holly Jackson.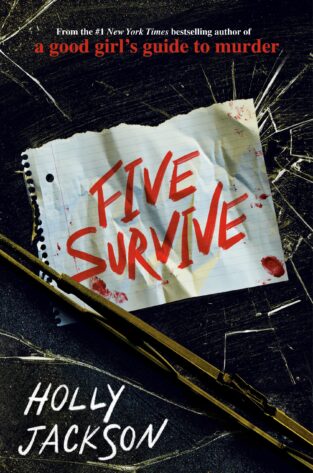 Five Survive
by
Holly Jackson
Published on
November 29, 2022
by
Random House LCC US
Format:
ARC
provided by
Netgalley
,
TBR&Beyond
Pages:
388
Purchase Links*:







Genres:
Young Adult Fiction / Thrillers & Suspense / General

Eight hours. Six friends. Five survive. A road trip turns deadly in this addictive YA thriller from the bestselling author of the worldwide phenomenon A GOOD GIRL'S GUIDE TO MURDER.
Red Kenny is on a road trip for spring break with five friends: Her best friend – the older brother – his perfect girlfriend – a secret crush – a classmate – and a killer.
When their RV breaks down in the middle of nowhere with no cell service, they soon realize this is no accident. They have been trapped by someone out there in the dark, someone who clearly wants one of them dead.
With eight hours until dawn, the six friends must escape, or figure out which of them is the target. But is there a liar among them? Buried secrets will be forced to light and tensions inside the RV will reach deadly levels. Not all of them will survive the night. . . .
Content Warnings: guns, death threats, mob violence, death, injury
❧ Bookish Coven Rating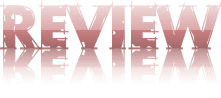 I haven't read the Good Girl's Guide to Murder, but I fully intend to. Five Survive is a fast paced novel, a quick but very enjoyable read!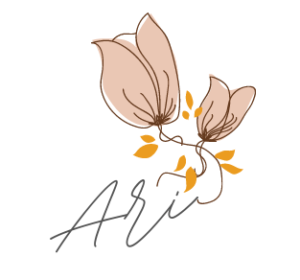 November 28th
Books, Coffee & Passion – Review
everywhere and nowhere – Review
A Short Book Lover – Review
Books-N-Bullsh!t – Mood Board & Favorite Quotes
Mallory Books – Review & Playlist
November 29th
Charli's Book Box – Review
Jen Jen Reviews – Review
deepireads – Review & Favorite Quotes
Twirling Book Princess – Promotional Post
Anotherbookworm – Review, Top 5 Reasons to Read Five Survive & Mood Board
November 30th
Stuck in Fiction – Promotional Post
Bookcheshirecat – Review & Mood Board
The Book Review Crew – 15 Reactions While Reading Five Survive
Book-Keeping – Review
teatimelit – Review
December 1st
The Bookish Coven – Review
The Blind Scribe – Review & Playlist
Book Trek – Review & Favorite Quotes
Books with Michelle – Review & Favorite Quotes
The Girl Who Reads – Review
Book Notes by Athina – Promotional Post
December 2nd
The Book Dutchesses – Promotional Post
Books and Babble – Review
Books Tales by me – Review & Mood Board
Confessions of a YA Reader – Review & Favorite Quotes
Thorana Reads – Review & Favorite Quotes
December 3rd
The Clever Reader – Top 5 Reasons to Read Five Survive
Whispering Stories – Review
Avni Reads – Review
I'm All Booked Up – 15 Reactions While Reading Five Survive
bookloversbookreviews – Promotional Post
December 4th
Kait Plus Books – Promotional Post
The Thought Scribbler's Blog – Promotional Post
Reading Stewardess – Review
Rae's Reading – Review & Favorite Quotes
Vivaciously Vintage – Review, Playlist (Content Creator's choice – only available if you are reviewing the book)
November 28th
jl_books – Promotional Post
planwithemm – Review & Journal Spread
laurensbookvibes – Review
tinybooknest – Top 5 Reasons to Read Five Survive & Mood Board
bookdust.blog – Review
kate_everywhere – Blogger's Choice
bookdreamr – Blogger's Choice
November 29th
writingrosereads – Promotional Post
harshalreads – Review & Playlist
hooked.by.books – Review
booking.with.janelle – Review & Favorite Quotes
deepireads – Blogger's Choice
anotherbookworm__ – Blogger's Choice
November 30th
lisashelves – Review & Favorite Quotes
cozybooktraveller – Book Look & Top 5 Reasons to Read Five Survive
justa.gal.andherbooks – Review
says_books – Review
reading.late.into.the.night – Blogger's Choice
hollymbryan – Blogger's Choice
readbycait – Blogger's Choice
December 1st
belle.bookcorner – Review & Favorite Quotes
nissa_the.bookworm – Review
bookish.kels – Review
bookswithmichellee – Blogger's Choice
bookstagramofmine – Blogger's Choice
booknotes_athina – Blogger's Choice
December 2nd
ninebookishlives – Promotional Post
whimsicalyme – Top 5 Reasons to Read Five Survive
neverknotreading – Review & Favorite Quotes
daniereads87 – Review
booksrn_rashi – Review
bookstalesbyme – Blogger's Choice
thornareads – Blogger's Choice
December 3rd
quirkylitlover – Review
booksatlunch – Journal Spread & Top 5 Reasons to Read Five Survive
casreadz – Review
avnireads – Blogger's Choice
imallbookedup – Blogger's Choice
bookloversbookreviews – Blogger's Choice
December 4th
timeswithbooks – Top 5 Reasons to Read Five Survive
mostlyreadthings – Promotional Post
tahaslibrary – Top 5 Reasons to Read Five Survive & Mood Board
booksandsnapshots – Review
naturegracereader – Review
lunatonks_777 – Blogger's Choice
offictionandfantasy – Blogger's Choice