Hello!!! We can't believe it's already November!! We kick things off this month with an interview with the lovely Natasha Bowen, discussing her debut book "The Skin of the Sea", releasing tomorrow!! Click here for the entire blog tour!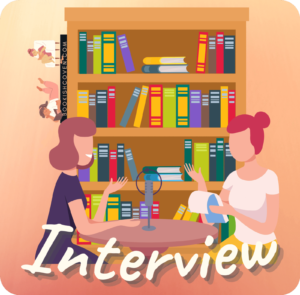 Congrats on the book! We are really excited for it! What was your inspiration for the story?

Growing up, I loved mermaids. The idea of another world deep under the sea has always been something that I have thought about. I was the child who believed in the lost world of Atlantis! One thing did strike me though, and still does, where were the Black mermaids? Not having books with magical beings in who looked like me when I was growing up was something I wanted to change. I think it's very important to have stories where the main characters are Black across all genres.



What motivates you to write when you hit the dreaded creativity wall?

If I'm struggling, then I write the part of the story that I'm most excited about. I also find that writing in notebooks helps. Or that's what I tell myself when I'm about to order more!



Which character was the hardest/most challenging to write? And why?

Simi. I was important to me to get that balance of strength and vulnerability. She's been through immeasurable hardship and I wanted to convey that but still show her hope and resilience.



What's your favorite scene of the book?

One of my favourite scenes is when Simi and her mother are at the river for her birthday. Simi's mother tells her the story of her birth which strengthens their link to Yemoja. I think we all have strong memories of significant events and people in our lives and I wanted to portray this.



Please describe "Skin of the sea" in 5 words or less

Mermaids, magic, courage, invention, fellowship.




Many thanks to Natasha for taking the time to answer our questions! We can't wait for her book!!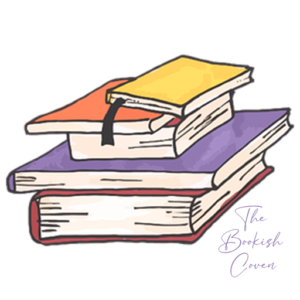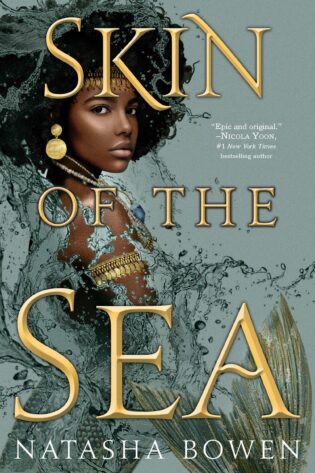 Skin of the Sea
by
Natasha Bowen
Series:
Skin of the Sea #1
Published on
November 2, 2021
provided by
TBR&Beyond
Pages:
336
Purchase Links*:




Genres:
Fantasy
,
Young Adult

An unforgettable fantasy debut inspired by West African mythology, this is Children of Blood and Bone meets The Little Mermaid, in which a mermaid takes on the gods themselves.
A way to survive.
A way to serve.
A way to save.
Simi prayed to the gods, once. Now she serves them as Mami Wata–a mermaid–collecting the souls of those who die at sea and blessing their journeys back home.
But when a living boy is thrown overboard, Simi does the unthinkable–she saves his life, going against an ancient decree. And punishment awaits those who dare to defy it.
To protect the other Mami Wata, Simi must journey to the Supreme Creator to make amends. But all is not as it seems. There's the boy she rescued, who knows more than he should. And something is shadowing Simi, something that would rather see her fail. . . .
Danger lurks at every turn, and as Simi draws closer, she must brave vengeful gods, treacherous lands, and legendary creatures. Because if she doesn't, then she risks not only the fate of all Mami Wata, but also the world as she knows it.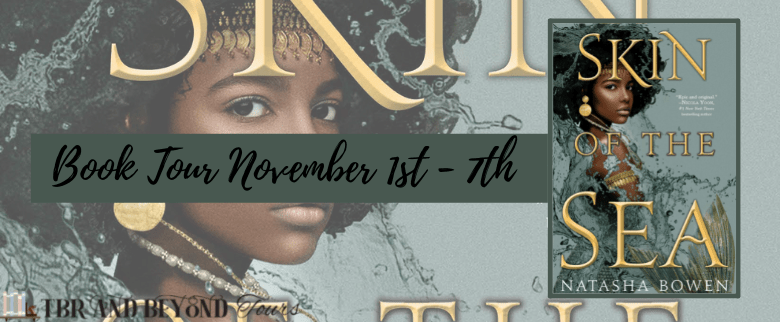 November 1st
The Bookish Coven – Interview
Books-N-Bullsh!t – Top 5 Reasons to Read Skin of the Sea, Playlist & Mood Board
The Litt Librarian – Review
One More Chapter – Review
Blonde and Bookish – Review & Tik Tok
November 2nd
Talk of Tales – Interview
Mocha Girls Read – Promotional Post
Kait Plus Books – Journal Spread & Promotional Post
Jenerally Reading – Review, Playlist & Favorite Quotes
Betwixt The Sheets – Review
November 3d
Stuck in Fiction – Promotional Post
The Fictional Journal – Review & Journal Spread
PopTheButterfly Reads – Review
Read With Serena – Review
November 4th
Sometimes Leelynn Reads – Book Tag
Bri's Book Nook – Review
And On She Reads – Review
Kerri McBookNerd – Review & Favorite Quotes
November 5th
Brinns Books – Review & Favorite Quotes
Confessions of a YA Reader – Review & Favorite Quotes
Stuck in the Stacks – Review
The Book Dutchesses – Promotional Post
November 6th
Love, Paola – Favorite Quotes & Mood Board
dinipandareads – Review & Journal Spread
Cocoa With Books – Review & Favorite Quotes
Gwendalyn's Books – Review
November 7th
Reading Stewardess – Review
Heylittlesiren – Review
Book Lover's Book Reviews – Review
Nine Bookish Lives – Promotional Post
November 1st
reading_with_chloe – Review
thelittlibrarian – Blogger's Choice
_leahreads – Blogger's Choice
blondeandbookish – Blogger's Choice
November 2nd
pcreads – Top 5 Reasons to Read Skin of the Sea & Favorite Quotes
jenerallyreading – Blogger's Choice
theink.slinger – Blogger's Choice
November 3d
tbrandbeyond – Promotional Post
feliciareads11 – Blogger's Choice
popthebutterfly – Blogger's Choice
sanvi.bhaisare – Blogger's Choice
November 4th
dhirviepages – Review & Favorite Quotes
whisperingprose – Review
the_bookish_coven – Blogger's Choice
kerri_mcbooknerd – Blogger's Choice
November 5th
thisreadergirl – Review
brinnsbooks – Blogger's Choice
stuck.in.the.stacks – Blogger's Choice
thebookdutchesses – Blogger's Choice
November 6th
808bookdr – Top 5 Reasons to Read Skin of the Sea & Favorite Quotes
cocoawithbooks – Blogger's Choice
gwendalyn_books_ – Blogger's Choice
November 7th
timeswithbooks – Top 5 Reasons to Read Skin of the Sea
heylittlesiren – Blogger's Choice
bookloversbookreviews – Blogger's Choice
ninebookishlives – Blogger's Choice