Happy Monday Coven! Today we have are the stop on yet another lovely tour!! Today we are reviewing "Blood and Moonlight" by Erin Beaty.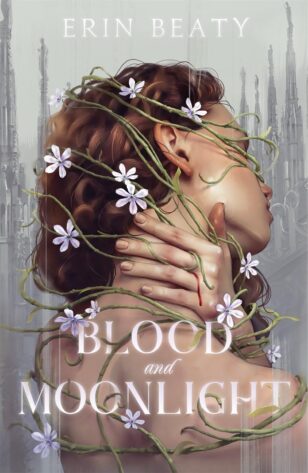 Blood and Moonlight
by
Erin Beaty
Published on
June 28, 2022
Pages:
448
Purchase Links*:






Genres:
Young Adult Fiction / Fantasy / Epic
,
Young Adult Fiction / Romance / General
,
Young Adult Fiction / Thrillers & Suspense / General

In Erin Beaty's fantasy mystery-thriller, Blood and Moonlight, an orphan with a secret, magical sight gets caught between a mysterious genius and the serial killer he's hunting.
Rising above the city of Collis is the holy Sanctum. And watching over its spires is Catrin, an orphan girl with unique skills—for she alone can spot the building's flaws in construction before they turn deadly.
But when Catrin witnesses a murderer escaping the scene of his crime, she's pulled into a dangerous chain of events where the only certainty is that the killer will strike again. Assigned to investigate is the mysterious and brilliant Simon, whose insights into the mind of a predator are frighteningly accurate.
As the grisly crimes continue, Catrin finds herself caught between killer and detective while hiding her own secret—a supernatural sight granted by the moon, destined to make her an outcast, and the only thing that might save her and those she loves from becoming the next victims...
Content Warnings: graphic death, violence, incest, talk of mental illness
This book was received for free from in exchange for an honest review. This does not affect our opinion of the book or the content of this review.We'd like to thank the publishers and for the review copy.
❧ Bookish Coven Rating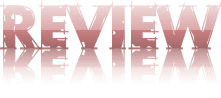 We all live in cages, Catrin. Only those of us who are lucky get to choose which one."
I finished "Blood and Moonlight" in one sitting! We follow the investigation of some gruesome murders, through our female protagonist, Catrin. She is an oprhan, who was raised in an abbey but later got employed by the head architect. The world Erin Beaty creates feels very much medieval, but doesn't get too defined. Magic is in the back of the story until half way where the ideas you get as a reader get  expanded. It very much reads like a murder mystery until that point.
Our actions tell the world who we are. As repulsive as we may find them, those messages are the key to understanding and finding this killer".
The beginning of the book was a tad slow, as it had a lot of architectural discussion for my liking (also I have a short attention span and sometimes I simply cannot visualize good enough making me skim). As soon as we get into the action though, ie. the murders; I was hooked! I was following along with Cat and Simon, as they are trying to find who is the killer and mainly, why is he doing this. The murders start with prostitutes but quickly revolve around people Catrin cares about. Which definitely can't be a coincidence!
You can't truly be good unless you have the choice not to be".
I really all liked the characters, from Catrin our mysterious super climber (who gave me strong Inej-vibes) and Simon, the Sherlock like appointed detective, to Juliene, the sister of the rich compt who is afflicted with undiagnosed mental problems and Marguerite, who grew up with Catrin at the abbey like sisters . Juliene was hands down my favorite: I found her a fascinating character and the author touches a bit on the problem we still face as society today with mental illness.
People will shun an insane person more than they would someone with plague, which is ironic.[…] Then mental affliction would be considered no stranger than swollen joints or digestion problems, and could be accommodated with the same compassion."
Overall, I enjoyed the story and the pacing was very well done. I was second guessing everyone and like our main characters reached the same conclusion (even though I did waay before them). Still, that didn't take anything away from the story, as finding out who is murderer is only half the fun. The other is walking through the puzzle the author creates and trying to see if the picture is complete in the end.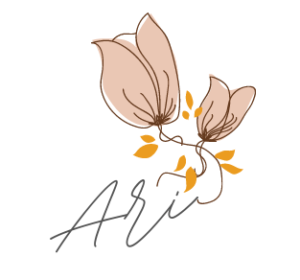 June 27th
The Book Dutchesses – Promotional Post
The Bookish Coven – Review & Favorite Quotes
pluvioreads – Review & Mini Book Post
June 28th
Stuck in Fiction – Promotional Post
Sophie Reads YA – Review
Books Over Everything – Review
Lost Girl in Bookland – Review
June 29th
Midsummer Night's Read – Review
TheGeekishBrunette – Review
Justice For Readers – Promotional Post
Abigail's Lost in a Book – Review
June 30th
Confessions of a YA Reader – Review
Read With Serena – Promotional Post
The Ink Slinger – 15 Reactions While Reading Blood and Moonlight
Beauty & Her Books – Review
July 1st
The blind scribe – Top 5 Reasons to Read Blood and Moonlight & Book Look
The Clever Reader – Review
Stuck in the Stacks – Review
Sadie's Spotlight – Promotional Post
July 2nd
dinipandareads – Review & Favorite Quotes
Gwendalyn Book's – Review
Book Briefs – Review
& She Reads – Promotional Post
July 3rd
Nine Bookish Lives – Promotional Post
Reading Stewardess – Review
Kait Plus Books – Journal Spread
June 27th
jl_books – Promotional Post
biblio.jojo – Review
the_bookish_coven – Blogger's Choice
pluvioreads – Blogger's Choice
June 28th
thebookwebb – Promotional Post
feliciareads11 – Blogger's Choice
books_over_everything – Blogger's Choice
lost_girl_in_bookland – Blogger's Choice
June 29th
hooked.by.books – Review
wraithreads – Review
justiceforreaders – Blogger's Choice
abigailslostinabook – Blogger's Choice
June 30th
thisreadergirl – Top 5 Reasons to Read Blood and Moonlight & Favorite Quotes
sxnvi.b – Blogger's Choice
aamnaiswriting_ – Blogger's Choice
beautynherbooks – Blogger's Choice
July 1st
booksatlunch – Journal Spread & Top 5 Reasons to Read Blood and Moonlight
thecleverreader – Blogger's Choice
stuck.in.the.stacks – Blogger's Choice
sadiesspotlight – Blogger's Choice
July 2nd
tbrandbeyond – Promotional Post
gwendalyn_books_ – Blogger's Choice
bookbriefs – Blogger's Choice
and_shereads – Blogger's Choice
July 3rd
cozybooktraveller – Top 5 Reasons to Read Blood and Moonlight & Book Look
writingrosereads – Promotional Post
booking.with.janelle – 15 Reactions While Reading Blood and Moonlight
ninebookishlives – Blogger's Choice