Happy Monday Coven!! Today we are reviewing "The Final Gambit" by Jennifer Lynn Barnes, the conclusion to her Inheritance Games series.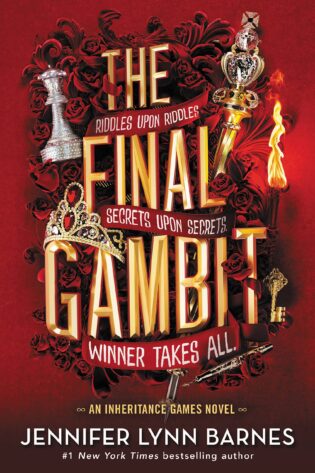 The Final Gambit
by
Jennifer Lynn Barnes
Published on
August 30, 2022
by
Hachette UK
Format:
ARC
provided by
TBR&Beyond
Pages:
400
Purchase Links*:





Genres:
Young Adult Fiction / Mysteries & Detective Stories
,
Young Adult Fiction / Romance / Contemporary
,
Young Adult Fiction / Social Themes / Class Differences
,
Young Adult Fiction / Social Themes / New Experience
,
Young Adult Fiction / Thrillers & Suspense / General
Heat Level:


Avery's fortune, life, and loves are on the line in the game that everyone will be talking about.
To inherit billions, all Avery Kylie Grambs has to do is survive a few more weeks living in Hawthorne House. The paparazzi are dogging her every step. Financial pressures are building. Danger is a fact of life. And the only thing getting Avery through it all is the Hawthorne brothers. Her life is intertwined with theirs. She knows their secrets, and they know her.

But as the clock ticks down to the moment when Avery will become the richest teenager on the planet, trouble arrives in the form of a visitor who needs her help—and whose presence in Hawthorne House could change everything. It soon becomes clear that there is one last puzzle to solve, and Avery and the Hawthorne brothers are drawn into a dangerous game against an unknown and powerful player.

Secrets upon secrets. Riddles upon riddles. In this game, there are hearts and lives at stake—and there is nothing more Hawthorne than winning.
This book was received for free from TBR&Beyond in exchange for an honest review. This does not affect our opinion of the book or the content of this review.We'd like to thank the publishers and TBR&Beyond for the review copy.
❧ Bookish Coven Rating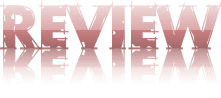 Playing chess wasn't just about anticipating your opponent's moves. It was about planting those moves in their mind."
A quick refresher on where we left off –

SPOILERS

ahead for book 2: "The Hawthorne Legacy".
Book two finished with Avery saying goodbye to Toby and her finding out that he did have a biological daughter after all. He then took off but before he did, he got back the small disc that no one knows what it is. 
You have a daughter[…] I have two."
"The Final Gambit" opens with Avery celebrating her 18th birthday with Jameson. I was salty at best with how she ended things between her and Grayson. I do despise love triangles and while in this book of the series, Avery wasn't as conflicted, she clearly cared a lot about the silver eyed Hawthorne.
Riddles upon riddles. Secrets upon secrets."
Clearly Jennifer Lynn Barnes has a lot more twists to add to her story; don't worry I won't reveal any!! I liked being back with the dysfunctional Hawthorne family, uncovering long buried past secrets (you'd think after book two there won't be any left) and experiencing the true mastermind, Tobias Hawthorne's origin story. 
There was nothing more Hawthorne than winning."
So prepare yourself to be immersed, for the final time, in the story of the rich Hawthornes, who will stop at no riddle, will you join them in finding out finally the whole truth about their family? Who will remain alive in the end after all is said and done?
I loved every minute of "The Final Gambit" (even though I didn't get as much as Avery-Grayson that I wanted).  Every puzzle made sense and the story was once again very cleverly constructed. One complain that I have is that I found a lot of repetition of certain phrases.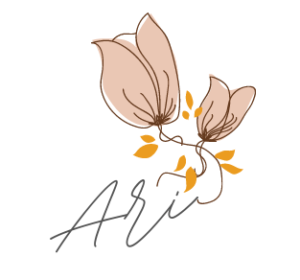 P.S:
Xander is still my favorite Hawthorne. 
September 12th
The Book Dutchesses – Promotional Post
The Bookish Coven – Review
Books Over Everything – Review
This Soul's Devouring Words – Review
MissBookishRebel – Promotional Post
September 13th
A Short Book Lover – Review
Worlds Unlike Our Own – Review
Kait Plus Books – Review & Favorite Quotes
A Court of Coffee and Books – Review & Favorite Quotes

September 14th
Nine Bookish Lives – Promotional Post
Confessions of a YA Reader – Review
Rae's Reading Lounge – Review & Favorite Quotes
The Book View – Mood Board

September 15th
Stuck in Fiction – Promotional Post
Sophie Reads YA – Review
Forthenovellovers – Review
Anotherbookworm – Review & Favorite Quotes
Abigail's Lost in a Book – Review
September 16th
pluvioreads – Review, Playlist & Mini Book
Jen Jen Reviews – Review
Lu is Lost in books – Review
The Book Review Crew – Top 5 Reasons to Read The Final Gambit
September 17th
thisbellereadstoo – Review & Favorite Quotes
Pages & Plots – Promotional Post
Avni Reads – Review
Thindbooks Blog – Review

September 18th
The Ink Slinger – Top 5 Reasons to Read The Final Gambit
Book Notes by Athina – Promotional Post
literary delirium – Mood Board
Page by Paige Books – Review & Mood Board
Damsel In The Bookland – Review
September 12th
simplybeccamee – Review
booking.with.janelle – Review & Favorite Quotes
autismreading_mom – Review
books_over_everything – Blogger's Choice
anjalisdevouringwords – Blogger's Choice
bookishrebel01 – Blogger's Choice
September 13th
thisreadergirl – Review
tbrandbeyond – Promotional Post
planwithemm – Journal Spread
acourtofcoffeeandbooks – Blogger's Choice
kaitplusbooks – Blogger's Choice
September 14th
following.fantasies – Review,
freadomlibrary – Review & Favorite Quotes
meetcuteromancebooks – Top 5 Reasons to Read The Final Gambit & Mood Board
ninebookishlives – Blogger's Choice
thebookviewblog – Blogger's Choice
September 15th
hollysutton.books – Book Look & Top 5 Reasons to Read The Final Gambit
stacialovestoread – Promotional Post
tinybooknest – Review & Favorite Quotes
anotherbookwork__ – Blogger's Choice
abigialslostinabook – Blogger's Choice
September 16th
cozybooktraveller – Book Look & Top 5 Reasons to Read The Final Gambit
lisashelves – Review & Favorite Quotes
belle.bookcorner – Review & Favorite Quotes
pluvioreads – Blogger's Choice
reading.late.into.the.night – Blogger's Choice
September 17th
writingrosereads – Promotional Post
readingmypages – Review,
wraithreads – Promotional Post
avnireads – Blogger's Choice
thindbooks – Blogger's Choice
September 18th
timeswithbooks – Top 5 Reasons to Read The Final Gambit
hturningpages – Review
laurensbookvibes – Review
booknotes_athina – Blogger's Choice
literarydelirium – Blogger's Choice
pagebypaigebooks – Blogger's Choice