Hello Coven!! Today we have the review for the newly released sequel The Merciless Ones (The Gilded Ones #2) by Namina Forna. Olga reviews this one!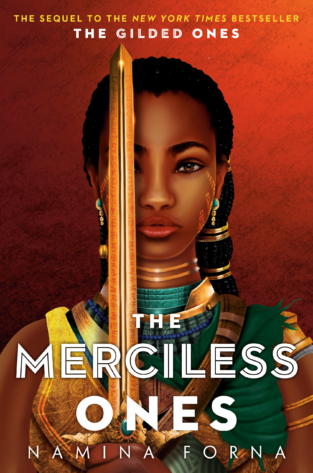 The Gilded Ones #2: The Merciless Ones
by
Namina Forna
Published on
May 31, 2022
by
Random House Children's Books
Format:
ARC
provided by
Netgalley
,
TBR&Beyond
Pages:
464
Purchase Links*:




Genres:
Young Adult Fiction / Animals / Mythical Creatures
,
Young Adult Fiction / Fantasy / Dark Fantasy
,
Young Adult Fiction / Fantasy / Epic

Fans of The Gilded Ones and Children of Blood and Bone will love the second book in an epic fantasy series about a girl who is the key to saving the empire--or its greatest threat.
It's been six months since Deka has freed the goddesses and discovered who she really is. There are now wars waging across the kingdom. Oterans now think jatu are traitors to the nation. Deka is called a monster.
But the real battle has only just begun and Deka must lead the charge. Deka is tasked with freeing the rest of the goddesses. Only as she begins to free them, she begins to see a strange symbol everywhere in places of worship and worn on armor. There's something unnatural about that symbol; just looking at it makes Deka lose her senses. Even worse, it seems to repel her powers. She can't command or communicate with the new deathshrieks. In fact, she can't even understand them when they speak.
Deka knows freeing the goddesses is just the beginning. She can tell whatever dark force out is powerful and there is something sinister out there threatening the kingdom connected to that symbol--something merciless--that her army will need to stop before humanity crumbles. But Deka's powers are only getting stronger...and her strongest weapon could be herself.
Content Warnings: scenes of violence, including some graphic violence and description of sexual assault
This book was received for free from Netgalley, TBR&Beyond in exchange for an honest review. This does not affect our opinion of the book or the content of this review.We'd like to thank the publishers and Netgalley, TBR&Beyond for the review copy.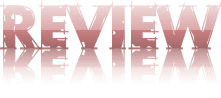 It's alright to cry Deka… It doesn't make you any less warrior to weep…"
The sequel to The Gilded Ones by Namina Forna, was one book I was really looking forward to read, and oh boy, did I enjoy this emotional ride. As I do not want to spill the beans, (I hate spoilers), let's play it safe and just say that you do meet your favorite characters: Britta, Deka, Keita, Belcalis, Asha, Adwapa, and so many more. Oohh… I forgot Ixa! I do love him.
All the characters are so well written, and they progress, they mature in front of your eyes. They fear, they fall in love, they hurt, they cry, they laugh. I don't know, I just love this found family trope that it's all over the place.
I know how difficult is to live in a world that doesn't accept."
These two books, are without a doubt the representation of feminism, at least to me. But, as in every movement, things might become…less manageable. In this second installment, we see the other side of the coin. Sometimes, what you don't see, doesn't mean that it doesn't exist. And Deka, gets to realize this the hard way. (Of course, she is!) The acceptance of who you are, comes from within. You have to accept yourself first, in order to find a way to project to the others the true you. And let's just say that Deka grasps that eventually… (No spoilers, remember?)
 When I stumble, they'll be there to take the next step. And even if they're not, I have myself."
This unconditional love Britta and Deka share, is what I envy most. They started as friends, and then became sisters. Deka is ready to sacrifice herself for the people she loves but in order to do so, she has to accept herself. Through love, and loss, and pain, and hurt she finds that, you're all alone in the journey of self-discovering. You have to rely on yourself, to learn how to live and cherish yourself.
 Names are what gives things power-you become what you call yourself."
The whole book is based on the fact that Deka is THE descendant, the daughter of the Gilded Ones, who aren't what they seem. Through deception and lies, Deka must face what's coming after her. But when you can't even understand your new powers, how will you name them? And what happens when you find out that the meaning of the name you were called was something else entirely? Besides, names are what give things power.
I'm more capable than I ever knew."
Overall, this was a great book, at least for me, fast paced and lovely. Even though I had read the first one a while ago, and didn't remember all the characters, the plot was rooted on my mind. The writer is amazing to make you believe that you can do anything you want, to achieve anything you've ever dreamed of. And that's the whole point. Isn't it?
We learned who are the Gilded Ones. But who are the Merciless Ones? Well, you will have to read it and find out. But let me tell you one thing. You will not be disappointed.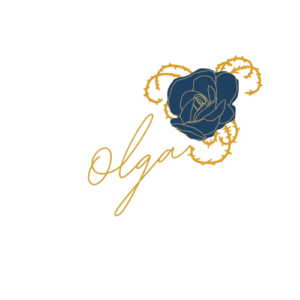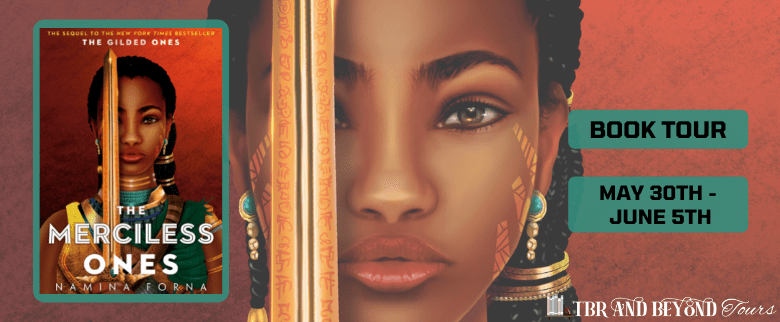 May 30th
Nine Bookish Lives – Promotional Post
Reading Stewardess – Review
Lit lemon books – Review & Favorite Quotes
laura's bookish corner – Review
May 31st
Stuck in Fiction – Promotional Post
Amani's Honest Reviews – Review & Playlist
One More Chapter – Review
Kerri McBookNerd – 15 Reactions While Reading The Merciless Ones
June 1st
Kait Plus Books – Promotional Post
Purposely Unperfect – Review & Playlist
The Girl Who Reads – Review
Ashes of a Book Dragon – Top 5 Reasons to Read The Merciless Ones
June 2nd
Rae's Reading Lounge – Review & Favorite Quotes
A Realm of Books – Review
paperbacktomes – Top 5 Reasons to Read The Merciless Ones
June 3rd
AndOnSheReads – Review
Literary Liza – Review & Favorite Quotes
Book Notes by Athina – Promotional Post
Avni Reads – Review
June 4th
Book Lover's Book Reviews – Promotional Post & Tik Tok
Confessions of a YA Reader – Review
Modest Hiccup – 15 Reactions While Reading The Merciless Ones
The Written Journey – Review & Favorite Quotes
June 5th
Oyinda Loves Books – 15 Reactions While Reading The Merciless Ones
The Bookish Coven – Review & Favorite Quotes
The Book Dutchesses – Promotional Post
Boekensteeg – Review & Favorite Quotes
May 30th
stitchsaddiction – Review
harshlareads – Review & Favorite Quotes
ninebookishlives – Blogger's Choice
booksandpops4000 – Blogger's Choice
May 31st
pcreads – Top 5 Reasons to Read The Merciless Ones
feliciareads11 – Blogger's Choice
_leahreads – Blogger's Choice
kerri_mcbooknerd – Blogger's Choice
June 1st
thebookwebb – Promotional Post
purposelyunperfect – Blogger's Choice
bookstagramofmine – Blogger's Choice
ashesofabookdragon – Blogger's Choice
June 2nd
luna_reads_ – Journal Spread
jl_books – Blogger's Choice
paperbacktomes – Blogger's Choice
June 3rd
tbrandbeyond – Promotional Post
literary_lizard – Blogger's Choice
booknotes_athina – Blogger's Choice
avnireads – Blogger's Choice
June 4th
writingrosereads – Promotional Post
bookloversbookreviews – Blogger's Choice
modesthiccup – Blogger's Choice
thewrittenjourney_ – Blogger's Choice
June 5th
the_ya_assassin – Top 5 Reasons to Read The Merciless Ones
iambibliomane – Review
oyindalovesbooks – Blogger's Choice
boekensteeg – Blogger's Choice