Hello everyone! We are so delighted to be a part of the blog tour for the newly released"The Drowned Woods" by Emily Lloyd-Jones. I actually have a hard copy of this book, courtesy of Illumicrate! Btw be on the lookout for the July's unboxing coming shortly!
Also we have Olga once again guest-reviewing with us!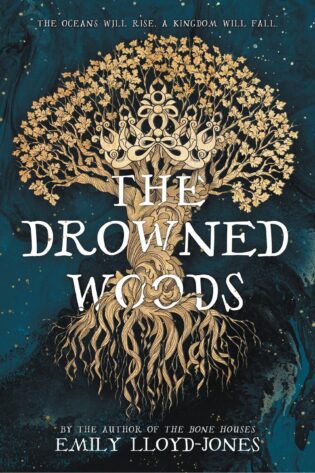 The Drowned Woods
by
Emily Lloyd-Jones
Published on
August 16, 2022
provided by
Netgalley
,
TBR&Beyond
Pages:
352
Purchase Links*:










Genres:
Young Adult Fiction / Fantasy / Dark Fantasy
,
Young Adult Fiction / Fantasy / Historical
,
Young Adult Fiction / Fantasy / Wizards & Witches
,
Young Adult Fiction / LGBTQ

A magical, ethereal fantasy from IndieBound bestselling author Emily Lloyd-Jones.

Once upon a time, the kingdoms of Wales were rife with magic and conflict, and eighteen-year-old Mererid "Mer" is well-acquainted with both. She is the last living water diviner and has spent years running from the prince who bound her into his service. Under the prince's orders, she located the wells of his enemies, and he poisoned them without her knowledge, causing hundreds of deaths. After discovering what he had done, Mer went to great lengths to disappear from his reach. Then Mer's old handler returns with a proposition: use her powers to bring down the very prince that abused them both.

The best way to do that is to destroy the magical well that keeps the prince's lands safe. With a motley crew of allies, including a fae-cursed young man, the lady of thieves, and a corgi that may or may not be a spy, Mer may finally be able to steal precious freedom and peace for herself. After all, a person with a knife is one thing…but a person with a cause can topple kingdoms.
The Drowned Woods—set in the same world as The Bone Houses but with a whole new, unforgettable cast of characters—is part heist novel, part dark fairy tale.
This book was received for free from Netgalley, TBR&Beyond in exchange for an honest review. This does not affect our opinion of the book or the content of this review.We'd like to thank the publishers and Netgalley, TBR&Beyond for the review copy.
❧ Bookish Coven Rating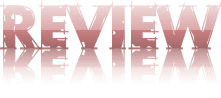 It was that day the girl learned that water could save a life— or take it. It was a lesson she wouldn't forget".
I loved getting lost in"The Drowned Woods"  by Emily Lloyd-Jones. I haven't read any of her other books but this book definitely puts her work higher on my TBR. 
Emily created a very intricate world and filled it with great characters. It was such an enjoyable read!! It reminded me a bit of the first book in The Black Magician series by Trudi Canavan, when we are first introduced to Mer and Renfrew, the spymaster who brought her to the cruel prince who used them both. A team of misfits is formed with a seemingly impossible job. Add a corgi to the mix and you have a tale so unexpectedly good, it will grip you from page one.  
A person with a knife was one thing. A person with a knife and a cause could topple kingdoms".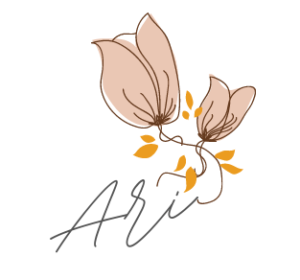 "The Drowned Woods"  by Emily Lloyd-Jones is a whimsical fairytale with the found family trope. Mer found out she had magic inside her when she was really young and her parents gave her to the prince's spymaster. She was water diviner. And a very special and powerful one.
Once she escaped from the evil prince and spymaster, she was free to go wherever she wanted. Until Renfrew, the spymaster found her with an interesting proposition in mind.
This book was an excellent standalone that you must read. Emily Lloyd Jones is a fantastic writer. The plot she writes is so much fun without being tiring at all. It has mythical creatures, a very well written magic system and characters you want to either kill, fall for, or be friends with.
The characters of this book were very relatable. We had the scholar, the thief, the magician, the spymaster, the "muscle" and…the corgi. Yeah, you heard it right. Fane, who was the "muscle" and reminded me a lot Finn from Disney's Tangled had Trefor, the smart corgi. I mean you just have to love a corgi, am I right?
The story I believed was inspired from celtic mythology and boy, didn't we figured it out? I mean it had names even Scots can't pronounce. Also Mer, her full name was Mererid, reminded me a lot Merida from Disney's Brave. Coincidence?
They were family, even if they didn't share blood".
Renfrew took Mer from her parents, when she was very little. Renfrew became in a sort of way, the brother, father, uncle, friend she was deprived of. Yeah, they had their differences but in the whole book we bear witness to their mutual respect. She would be bitter and upset, but alas, it wouldn't last.
The best monsters were the kind that could walk openly in daylight".
Mer wasn't unafraid. She was fierce though in an unexpected way. I mean, yeah, when you have that kind of magic in you, you should be afraid. But she learned in the hard way that monsters are everywhere, even in pure daylight.

Some instincts never left a person. And neither did some fears".
The fears we each have, are very real. We should learn to respect them, appreciate them, and never underestimate them. That goes as well for instincts.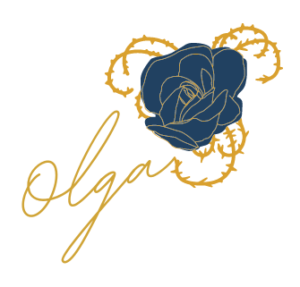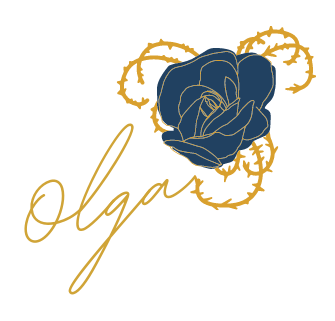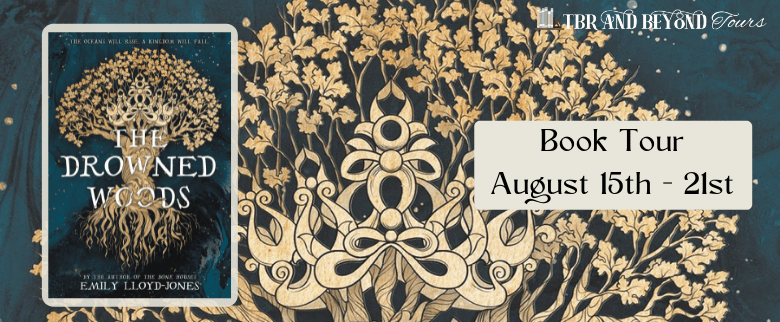 August 15th
Brinns Books – Review & Favorite Quotes
Whimsical Dragonette – Review & Favorite Quotes
Gwendalyn's Books – Review
& She Reads – Review
August 16th
Stuck in Fiction – Promotional Post
Pages & Plots – Review
A Court of Coffee and Books – Review & Favorite Quotes
Thindbooks Blog – Review
August 17th
The Book Dutchesses – Promotional Post
Books Over Everything – Review
One More Chapter – Review
Avni Reads – Review & Favorite Quotes
August 18th
Abigail's Lost in a Book – Review
Confessions of a YA Reader – Review & Favorite Quotes
Balancing Books And Beauties – Review
Lost Girl in Bookland – Review
The Bookish Coven – Review & Favorite Quotes
August 19th
Nine Bookish Lives – Promotional Post
The Clever Reader – Review
Midsummer Night's Read – Review
Metaphors and Miscellanea – Review & Favorite Quotes
August 20th
dinipandareads – Review & Favorite Quotes
Books and Bookish – Review & Favorite Quotes
bookloversbookreviews -Promotional Post
Beneath A Thousand Skies – Review
August 21st
The Nerdy Nook – Review & Favorite Quotes
Books We Lovee – Review
itsKooreviews – Review & Favorite Quotes
Rampant Reading Reviews – Review & Favorite Quotes
August 15th
thisreadergirl – Review
theliteraryhedgehog – Promotional Post
get.outside.and.read – Top 5 Reasons to Read The Drowned Woods
brinnsbooks – Blogger's Choice
gwendalyn_books_ – Blogger's Choice
and_shereads – Blogger's Choice
August 16th
jacleomik33 – Review
hoardingbooks.herdingcats – Review & Favorite Quotes
feliciareads11 – Blogger's Choice
acourtofcoffeeandbooks – Blogger's Choice
thindbooks – Blogger's Choice
August 17th
whisperingprose – Review
bookish.by.trade – Top 5 Reasons to Read The Drowned Woods
books_over_everything – Blogger's Choice
_leahreads – Blogger's Choice
avnireads – Blogger's Choice
August 18th
writingrosereads – Promotional Post
abigailslostinabook – Blogger's Choice
confessionsofayareader – Blogger's Choice
balancing_books_and_beauties – Blogger's Choice
lost_girl_in_bookland – Blogger's Choice
the_bookish_coven – Blogger's Choice
August 19th
wraithreads – Review & Mood Board
kaylareadss_ – Review & Favorite Quotes
ninebookishlives – Blogger's Choice
thecleverreader – Blogger's Choice
metaphorsandmisc – Blogger's Choice
August 20th
the_ya_assassin – Top 5 Reasons to Read The Drowned Woods
kathreadsya – Review
dinipagesreads – Blogger's Choice
bookishandbooks – Blogger's Choice
bookloversbookreviews – Blogger's Choice
August 21st
tbrandbeyond – Promotional Post
mulberryreads – Review
hturningpages – Top 5 Reasons to Read The Drowned Woods
bookswelovee – Blogger's Choice
itskooreviews – Blogger's Choice
rampant_reading – Blogger's Choice