Hello everyone! We are so excited to be today's stop for the blog tour for "Belladonna" by Adalyn Grace.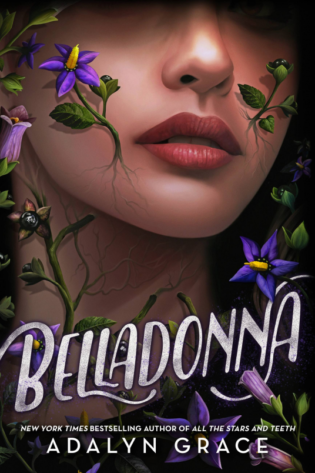 Belladonna
by
Adalyn Grace
Published on
August 30, 2022
Format:
ARC
provided by
Netgalley
,
TBR&Beyond
Pages:
400
Purchase Links*:







Genres:
Young Adult Fiction / Fantasy / Dark Fantasy
,
Young Adult Fiction / Fantasy / Historical
,
Young Adult Fiction / Ghost Stories
,
Young Adult Fiction / Romance / Paranormal

New York Times bestselling author Adalyn Grace brings to life a highly romantic, Gothic-infused world of wealth, desire, and betrayal.
Orphaned as a baby, nineteen-year-old Signa has been raised by a string of guardians, each more interested in her wealth than her well-being—and each has met an untimely end. Her remaining relatives are the elusive Hawthornes, an eccentric family living at Thorn Grove, an estate both glittering and gloomy. Its patriarch mourns his late wife through wild parties, while his son grapples for control of the family's waning reputation and his daughter suffers from a mysterious illness. But when their mother's restless spirit appears claiming she was poisoned, Signa realizes that the family she depends on could be in grave danger and enlists the help of a surly stable boy to hunt down the killer.

However, Signa's best chance of uncovering the murderer is an alliance with Death himself, a fascinating, dangerous shadow who has never been far from her side. Though he's made her life a living hell, Death shows Signa that their growing connection may be more powerful—and more irresistible—than she ever dared imagine.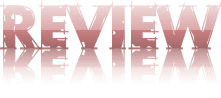 Belladonna was a very enjoyable read about an orphan girl with the ability to defy Death.
Signa met Death when she was a baby and he claimed her entire family. Ever since, she can't seem to stay long with any of her guardians, as they all die. When her horrible aunt dies she moves in to Thorn Grove and tries to save her cousin's life. To be honest I'm not comfortable with age gap relationships but apart from that, Belladonna was a fun book. I enjoyed the eerie vibe of the setting and I always enjoy morally grey characters, which we find Death to be one.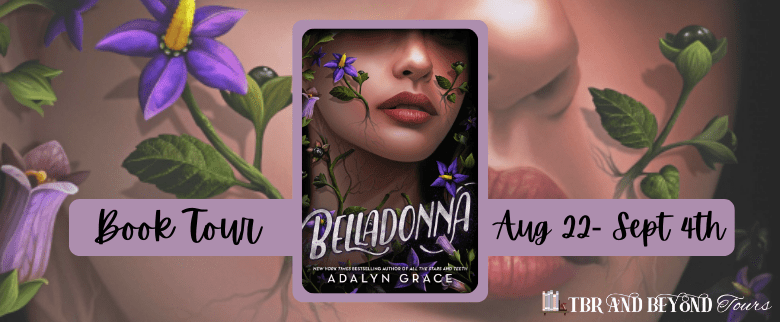 August 22nd
A Court of Coffee and Books – Interview
Books, Coffee & Passion – Review
Thindbooks Blog – Review
August 23rd
Stuck in Fiction – Promotional Post
The Bookish Coven – Review
The Moon Phoenix – Review
August 24th
thisbellereadstoo – Review & Mood Board
laura's bookish corner – Review
Balancing Books And Beauties – Book Look
August 25th
Kait Plus Books – Interview
Betwixt The Sheets – Promotional Post
A Part of Your Book World – Review & Playlist
August 26th
Midsummer Night's Read – Review
pluvioreads – Review & Mini books
August 27th
Metaphors and Miscellanea – Review & Favorite Quotes
bookloversbookreviews – Promotional Post
PopTheButterfly Reads – Review
August 28th
Modest Hiccup – Review
Books Over Everything – Review
Littlefoot Reader – Journal Spread
August 29th
dinipandareads – Review & Favorite Quotes
Avni Reads – Top 5 Reasons to Read Belladonna
Books We Love – Review
August 30th
Nine Bookish Lives – Promotional Post
Rampant Reading Reviews – Review & Favorite Quotes
One More Chapter – Review
August 31st
Pages & Plots – Promotional Post
Brinns Books – Review & Favorite Quotes
Heylittlesiren – Review
September 1st
Quill Tree Fox – Interview
This Soul's Devouring Words – Review & Favorite Quotes
Rae's Reading Lounge – Review & Favorite Quotes
September 2nd
DEEKAY | Daily Dose of Reading – Top 5 Reasons to Read Belladonna & Favorite Quotes
Jen Jen Reviews – Review
Confessions of a YA Reader – Review
September 3rd
The Book Dutchesses – Promotional Post
The carly library – Review
Books and Bookish – Review & Mood Board
September 4th
Reading On A Starr – Review & Book Look
The Clever Reader – Review
Reading Stewardess – Review
August 22nd
hoardingbooks.herdingcats – Review & Favorite Quotes
mostlyreadthings – Promotional Post
acourtofcoffeeandbooks – Blogger's Choice
thindbooks – Blogger's Choice
August 23rd
lisashelves – 15 Reactions While Reading Belladonna
booking.with.janelle – Review & Favorite Quotes
beauty_in_the_bookworm – Promotional Post
the_bookish_coven – Blogger's Choice
themoonphoenix – Reel
August 24th
thebookcoverlover – Review
get.outside.and.read – Review & Favorite Quotes
booksandpops4000 – Blogger's Choice
balancing_books_and_beauties – Blogger's Choice
August 25th
tbrandbeyond – Promotional Post
gsreadingspree – Review
nikki_bookbinges – Top 5 Reasons to Read Belladonna & Favorite Quotes
theink.slinger – Blogger's Choice
apartofyourbookworld – Blogger's Choice
August 26th
jacleomik33 – Review
read.cells – Review & Mood Board
hooked.by.books – Review
pluvioreads – Blogger's Choice
August 27th
writingrosereads – Promotional Post
shelvesofrachel – Review
metaphorsandmisc – Blogger's Choice
bookloversbookreviews – Blogger's Choice
popthebutterfly – Blogger's Choice
August 28th
daniereads87 – Review
modesthiccup – Reel
books_over_everything – Blogger's Choice
littlefootreader – Blogger's Choice
August 29th
gryffindorbookishnerd – Review
pcreads – Review & Favorite Quotes
dinipandareads – Blogger's Choice
avnireads – Blogger's Choice
bookswelovee – Blogger's Choice
August 30th
onemused – Review
ninebookishlives – Blogger's Choice
rampant_reading – Blogger's Choice
_leahreads – Blogger's Choice
August 31st
fangirlpixiebooks – Promotional Post
all.you.read.is.love – Book Look
the_ya_assassin – Top 5 Reasons to Read Belladonna
brinnsbooks – Blogger's Choice
heylittlesiren – Blogger's Choice
September 1st
belle.bookcorner – Review & Favorite Quotes
acciob00kworms – Review
brinnsbooks – Blogger's Choice
anjalisdevouringwords – Blogger's Choice
September 2nd
thebookwebb – Promotional Post
celiamcmahonreads – Review
wraithreads – Review & Favorite Quotes
jenjenreviews – Blogger's Choice
confessionsofayareader – Blogger's Choice
September 3rd
dhirviepages – Top 5 Reasons to Read Belladonna & Favorite Quotes
freadomlibrary – Review
thecarlylibrary – Blogger's Choice
bookishandbooks – Blogger's Choice
September 4th
mulberryreads – Review
following.fantasies – Review & Playlist
metalheadreader – Review
readingonastar – Blogger's Choice
thecleverreader – Blogger's Choice