For today's post we have a treat for you: Jessica Vitalis has a new book coming out, "The Wolf's Curse" and we had the privilege of interviewing her!! Many thanks to TBR&Beyond for making this possible!!! Click here to see the entire blog tour!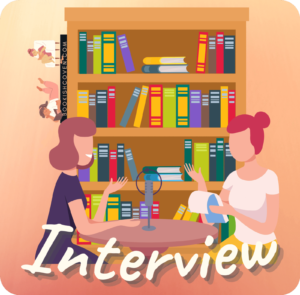 How would you pitch The Wolf's Curse in one sentence?
The Wolf's Curse is a middle grade twist on traditional Grim Reaper narratives, featuring an invisible Great White Wolf searching for someone to take her job.
What was your inspiration for writing the book?
Markus Zusak's The Book Thief inspired me to try writing a middle grade story with Death as a narrator. Because I wanted the story to feel accessible to young readers, I decided to make her (yes, her!) a Great White Wolf rather than a traditional Grim Reaper. In terms of the setting, I combined the year I spent as an exchange student in a small German seaside village with a recent trip to France and created a French-inspired fishing village; the rest of the world grew organically from this setting. For example, instead of burying their dead in coffins, they are buried in "vessels." And instead of cemeteries, the burial sites are called "the wharves."
What kind of research did you do?
I did a little research about wolves and a whole lot of research about death and grief rituals around the world. While I didn't incorporate any of the latter into my story directly (because it would have felt like cultural appropriation), the research helped me understand that there isn't any one "right" way to honor the dead. It was this understanding that allowed me to develop a unique story world based on the beliefs that the quasi-medieval/renaissance villagers in my story might have had. For example, they believe that stars are actually lanterns lit by recently departed loved ones as they travel to the Sea in the Sky and sail into eternity.
If you had to pick a favorite scene, which one would it be?
I often tell people that my favorite scene is the last, because it was added very late in my writing process and really pulls the whole book together. But honestly, I love every scene in the book. The Wolf cracks me up, and I love the tender sweetness between Gauge and Roux. In particular, there's a moment when she's about to cut his hair and he tells her to watch his ears. She responds that it's his tongue he needs to worry about!
How do you prepare yourself for writing? What puts you "in the zone"? Is it music? Snacks?
I started writing back when I had young children, and I now have three teenagers in the house, so I've never had the luxury of "preparing" myself to write; whenever I have the time, I pull out my laptop and get to work. That said, I'm the most productive the morning after I've had a good night's sleep. (I don't write to music and I don't keep snacks nearby, but it does help if I'm warm and wearing comfortable clothes.) When I'm writing a first draft I almost always need to be sitting at my desk, but when I'm revising, I prefer to be somewhere comfy like a hammock.
Do you have any plans for a sequel?
My second book will be coming out with Greenwillow/HarperCollins in the fall of 2022. It's set in a neighboring country but will feature totally different characters and magic––we're calling it a "loose companion novel." I can't say anything more other than it's the exact opposite of, and a perfect complement to, The Wolf's Curse!
A huge thank you to Jessica for this interview!! Be sure to check out The Wolf's Curse, releasing on September the 21st !!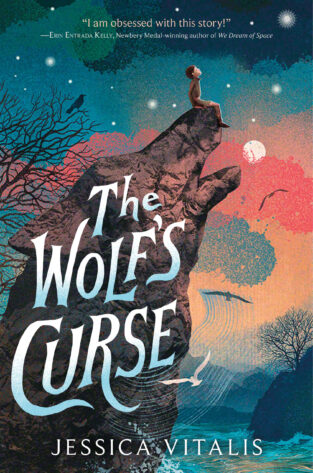 The Wolf's Curse
by
Jessica Vitalis
Published on
September 21, 2021
by
HarperCollins Publishers
Format:
ARC
provided by
TBR&Beyond
Pages:
336
Purchase Links*:






Genres:
Children's Fiction

Trigger Warnings: Grief, Death
"Boldly tells readers to take a closer look at the stories they're told--not to mention at the wolves that might be lurking in the shadows. A clear-eyed, big-hearted fable of compassion, friendship, and love."--Anne Ursu, author of The Real Boy
"A lyrical tale of loss and survival, tradition and belief, in which tension and secrets build like a towering wave."--Diane Magras, author of The Mad Wolf's Daughter
"A fable as polished and timeless as a fine wooden toy."--Catherine Gilbert Murdock, author of the Newbery Honor book The Book of Boy
Shunned by his fearful village, a twelve-year-old apprentice embarks on a surprising quest to clear his name, with a mythic--and dangerous--wolf following closely at his heels. Jessica Vitalis's debut is a gorgeous, voice-driven literary fantasy about family, fate, and long-held traditions. The Wolf's Curse will engross readers of The Girl Who Drank the Moon and A Wish in the Dark.
Gauge's life has been cursed since the day he cried Wolf and was accused of witchcraft. The Great White Wolf brings only death, Gauge's superstitious village believes. If Gauge can see the Wolf, then he must be in league with it.
So instead of playing with friends in the streets or becoming his grandpapa's partner in the carpentry shop, Gauge must hide and pretend he doesn't exist. But then the Wolf comes for his grandpapa. And for the first time, Gauge is left all alone, with a bounty on his head and the Wolf at his heels.
A young feather collector named Roux offers Gauge assistance, and he is eager for the help. But soon the two--both recently orphaned--are questioning everything they have ever believed about their village, about the Wolf, and about death itself.
Narrated by the sly, crafty Wolf, Jessica Vitalis's debut novel is a vivid and literary tale about family, friendship, belonging, and grief. The Wolf's Curse will captivate readers of Laurel Snyder's Orphan Island and Molly Knox Ostertag's The Witch Boy.
This book was received for free from TBR&Beyond in exchange for an honest review. This does not affect our opinion of the book or the content of this review.We'd like to thank the publishers and TBR&Beyond for the review copy.
❧ Bookish Coven Rating

"What if memories are like bruises – strong in the beginning but eventually fading away to nothing?"
We'd love to hear your thoughts!! Does "The Wolf's Curse" seems like a book you might pick up?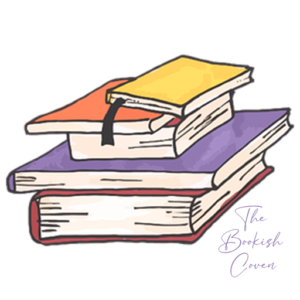 September 20th
Nine Bookish Lives – Review
perusewithcoffee – Review
September 21st
The Fictional Journal – Interview & Mood Board
Books and Babble – Review
September 22nd
A Bookworm's Paradise – Top 5 Reasons to Read The Wolf's Curse
Sometimes Leelynn Reads – Review & 15 Reactions While Reading The Wolf's Curse
Rajiv's Reviews – Review
September 23rd
The Bookish Coven – Interview
The Book Dutchesses – Review
September 24th
Stuck in Fiction – Top 5 Reasons
Books Teacup and Reviews – Review
Confessions of a YA Reader – Promo Post
September 25th
Kait Plus Books – Interview
dinipandareads – Review & Top 5 Reasons to Read The Wolf's Curse
September 26th
the nuttybookworm reads alot – Review
Tirilu – Review & Favourite Quotes
TLC Book Nook – Review
September 20th
tbrandbeyond – Promo Post
ninebookishlives – Blogger's Choice
September 21st
jrundy85 – Review & Top 5 Reasons to Read The Wolf's Curse
September 22nd
sometimesleelynnreads – Blogger's Choice
rajivsreviews – Blogger's Choice
September 23rd
chaibooksandthemoon – Promo Post
thebookdutchesses – Blogger's Choice
September 24th
feliciareads11 – Blogger's Choice
books_teacup_reviews – Blogger's Choice
September 25th
iambibliomane – Review
September 26th
dhirviepages – Review & Favourite Quotes
tlcbooknook – Blogger's Choice