Bookish Coven is today's stop for Lyndall Clipstone's newly released "Lakesedge". It's the perfect book for the season!!
Don't forget to take a look at the entire tour schedule!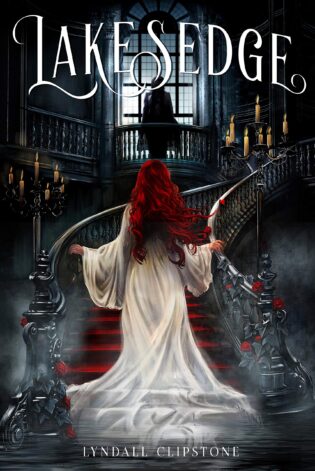 Lakesedge
by
Lyndall Clipstone
Published on
September 28, 2021
by
Henry Holt and Company (BYR)
Format:
ARC
provided by
Netgalley
,
TBR&Beyond
Pages:
384
Purchase Links*:




Genres:
Dark Fantasy
,
Fantasy
,
Romance
,
Supernatural/Paranormal
Heat Level:


A lush, gothic fantasy from debut author Lyndall Clipstone about monsters and magic, set on the banks of a cursed lake, perfect for fans of Naomi Novik and Brigid Kemmerer.

When Violeta Graceling and her younger brother Arien arrive at the haunted Lakesedge estate, they expect to find a monster. Leta knows the terrifying rumors about Rowan Sylvanan, who drowned his entire family when he was a boy. But neither the estate nor the monster are what they seem.
As Leta falls for Rowan, she discovers he is bound to the Lord Under, the sinister death god lurking in the black waters of the lake. A creature to whom Leta is inexplicably drawn... Now, to save Rowan—and herself—Leta must confront the darkness in her past, including unraveling the mystery of her connection to the Lord Under.
Content Warnings: Emotional and physical abuse by a parent, Body horror, Gore and blood (including description of wounds), Emesis, Discussions of death and grief (no on-page deaths), Descriptions of drowning and deep water, Drowning-related imagery Self-injury (in the context of a curse that requires regular physical sacrifices), suicidal ideation
This book was received for free from Netgalley, TBR&Beyond in exchange for an honest review. This does not affect our opinion of the book or the content of this review.We'd like to thank the publishers and Netgalley, TBR&Beyond for the review copy.
❧ Bookish Coven Rating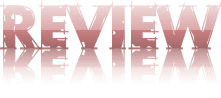 October is officially in and that makes it the ideal season to curl up with a book with dark, fairy-tale vibes. Sounds like something you would enjoy? Then look no further than Lakesedge. I promise you will love the ride. And boy what a ride it was: a twisted, dark and intriguing one!
So let's dive in! Orphaned Graceling siblings, Violeta "Leta" and Arien, were found wandering and taken in by a woman they call Mother. Arien has nightmares every night, plagued by shadows; something that their Mother is particularly helping them with… (she is actually doing the exact opposite!). Leta is doing her absolute best to keep them away, but she has her own demons to begin with. Enter Rowan Sylvanan; the lord of the area, who comes to collect tithes. All three somehow end up in Rowan's family manor with its other… notable occupants. Still not sold? Then how about some awesome characters all around? We get a demi-sexual protagonist, and we also have gay, Sapphic, and bi/pan characters. Yes, please! Fair warning though: the book does end up with a cliffhanger! And I can't wait for that sequel! (I totally thought this was a standalone; oh well at least it's a duology!)

With a similar plot to Allison Saft's Down comes the Night, reminiscent of The Haunting of Bly Manor, Lakesedge gave me strong Uprooted vibes too. Lyndall Clipstone, with beautiful, descriptive writing, crafts a story with all my favorite ingredients: tortured characters, eerie setting, sibling love and to top it all of a slow burning romance!
P.S: Keep an eye out for an update with a more spoilery review!!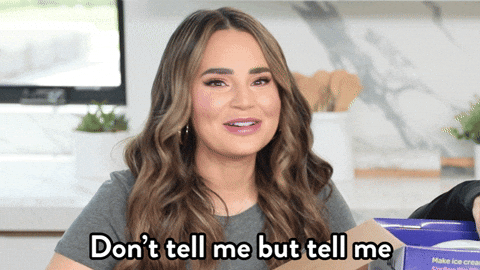 Thanks once again to TBR&Beyond for a spot in another wonderful book tour!!
September 27th
Andonshereads – Interview & Review
Balancing Books and Beauties – Review
A Part of Your Book World – Review & Top 5 Reasons to Read Lakesedge
Books Over Everything – Review
September 28th
Nine Bookish Lives – Promo Post
Emelie's Books – Review & Journal Spread
Luchia Houghton Blog – Review
Shelf Love – Review
September 29th
Gwendalyn's Books – Review
Paperbacks and Planners – Review & Journal Spread
Robinlea BookBird – Top 5 Reasons to Read Lakesedge & Mood Board
Lu is Lost in books – Review & Favourite Quotes
September 30th
tbrandbeyond – Interview
The Book Dutchesses – Promo Post
Stories & Stardust – Top 5 Reasons to Read Lakesedge, Favourite Quotes & Mood Board
Book Briefs – Review
Pei Reads – Review & Favourite Quotes
October 1st
Jennifer Landers – Review
Idreaminbooks – Review & Fanart
Thindbooks Blog – Review
Bookishfairytail – Review & Favourite Quotes
October 2nd
Stuck in Fiction – Top 5 Reasons to Read Lakesedge and Mood Board
The Bookish Coven – Review
Sometimes Leelynn Reads – Review & Journal Spread
Hardcover Haven – Top 5 Reasons to Read Lakesedge & Playlist
October 3rd
A Court of Coffee and Books – Interview & Top 5 Reasons to Read Lakesedge
thisbellereadstoo – Review & Mood Board
mousethatreads.com – Review, Playlist & Mood Board
Devouring Books – Promo Post
September 27th
chaibooksandthemoon – Review
balancing_books_and_beauties – Blogger's Choice
apartofyourbookworld – Blogger's Choice
books_over_everything – Blogger's Choice
September 28th
ninebookishlives – Blogger's Choice
emmesbooks – Blogger's Choice
luchiahoughtonblog – Blogger's Choice
cgfrances.litreviews – Review & Favourite Quotes
September 29th
gwendalyn.books – Blogger's Choice
planners.and.paperbacks – Blogger's Choice
thebookwiccan – Blogger's Choice
luislostinbooks – Blogger's Choice
September 30th
tbrandbeyond – Blogger's Choice
thebookdutchesses – Blogger's Choice
bookbriefs – Blogger's Choice
peireads – Blogger's Choice
October 1st
jl_books – Blogger's Choice
idreaminbooks – Blogger's Choice
thindbooks – Blogger's Choice
bookishfairytail – Blogger's Choice
October 2nd
feliciareads11 – Blogger's Choice
pageturningels – Review, Favourite Quotes & Mood Board
sometimesleelynnreads – Blogger's Choice
hardcoverhaven – Blogger's Choice
October 3rd
pcreads – Review
acourtofcoffeeandbooksblog – Blogger's Choice
mousethatreads – Blogger's Choice
wilcoxmandy – Blogger's Choice