Hello everyone! We are so excited be a part of the blog tour for "Wind Daughter", a companion novel to the fantastic "Echo North".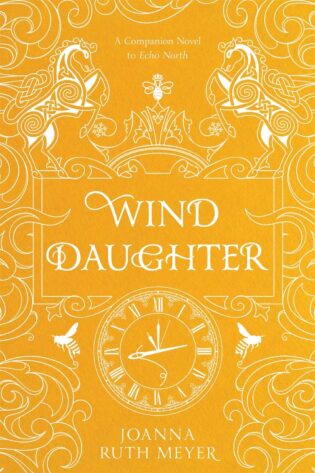 Wind Daughter
by
Joanna Ruth Meyer
Published on
July 12, 2022
by
Page Street Publishing
Pages:
352
Purchase Links*:









Genres:
Young Adult Fiction / Fairy Tales & Folklore / General
,
Young Adult Fiction / Fantasy / Dark Fantasy
,
Young Adult Fiction / Romance / General

A hauntingly beautiful fairy tale about love and loss, this Echo North companion novel is perfect for fans of the Winternight Trilogy.
In the dark, cold reaches of the north lives a storyteller and his daughter. He told his daughter, Satu, many stories—romances like the girl who loved a star and changed herself into a nightingale so she could always see him shining—but the most important story he told her was his own. This storyteller was once the formidable North Wind, but he lost his power by trading it away in exchange for mortality—he loved her mother too much to live without her. The loss of his magic impacted more than just their family, however, and now the world is unraveling in the wake of this imbalance.
To save the North, Satu embarks on a perilous journey to reclaim her father's magic, but she isn't the only one searching for it. In the snow-laden mountains, she finds herself in a deadly race with the Winter Lord who wants the North Wind's destructive powers for himself.
Satu has the chance to be the heroine of her own fairy tale, only this one has an ending she never could have imagined.
This book was received for free from in exchange for an honest review. This does not affect our opinion of the book or the content of this review.We'd like to thank the publishers and for the review copy.
❧ Bookish Coven Rating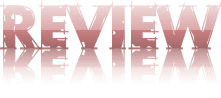 Such a small word, love. And yet it is the oldest power in the universe. It is what the world is made of. It pulses and stretches inside of me, warm and strong and good."
"Wind Daughter" is a companion novel to "Echo North" and while you don't have to read them in order, there is an overlap of characters that make the story easier to follow and there are of course mild spoilers. I read Echo's story first, which I loved (review of that book will be posted soon!) so I was really excited to dive in her world so soon! The story is very atmospheric and even though I wasn't as fond of Satu as I was of Echo, she eventually won my heart.
Emotion leaks out of me in salt water, no matter what kind it is–if I'm happy or sad, pensive or wistful, I cry. The only way to stop it is to shove my feelings deep down, frost them over with layers of ice. Hope the ice doesn't crack."
Without going into too many details of the plot, "Wind Daughter" is a magical tale of loss and compassion, of love and heartbreak. A really good enemies to lovers tale. 
The author expands on the lore of the previous book, and overall the world building is great, the characters are nicely formed and the prose is reminisced of a fairy tale.
Stories unfold inside of me. I am ready, at last, to take charge of mine."
I greatly enjoyed reading "Wind Daughter" and I'm looking forward to reading more of Joanna Ruth Meyer's works.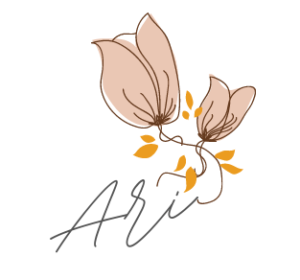 If you are one of those people that love listening to music whilst reading below is a playlist that I think pairs up nicely with the book: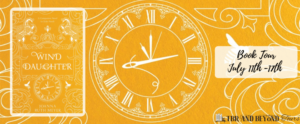 July 11th
The Book Dutchesses – Promotional Post
Kait Plus Books – Mood Board
Brinns Books – Review, Favorite Quotes
July 12th
Book-Keeping – Review & Favorite Quotes
TheGBN – Review
July 13th
The Bookish Coven – Review & Playlist
The Momma Spot – Review
Avni Reads – Top 5 Reasons to Read Wind Daughter
July 14th
Stuck in Fiction – Promotional Post
Gwendalyn's Books – Review
July 15th
Dana's Book Garden – Review
Littlefoot Reader – Promotional Post
itsKoo reviews – Review & Favorite Quotes
July 16th
Books Over Everything – Review
Balancing Books And Beauties – Review
July 17th
Nine Bookish Lives – Promotional Post
the nutty bookworm reads alot – Review
Dear Rivarie – Review & Mood Board
July 11th
atrailofpages – Review
brinnsbooks – Blogger's Choice
July 12th
jl_books – Promotional Post
hollymbryan – Blogger's Choice
gryffindorbookishnerd – Blogger's Choice
July 13th
writingrosereads – Promotional Post
BookDragonsTBR – Blogger's Choice
avnireads – Blogger's Choice
July 14th
jacleomik33 – Review
feliciareads11 – Blogger's Choice
gwendalyn_books_ – Blogger's Choice
hoardingbooks.herdingcats – Review & Favorite Quotes
July 15th
onemused – Review
littlefootreader – Blogger's Choice
itskooreviews – Blogger's Choice
July 16th
tbrandbeyond – Promotional Post
books_over_everything – Blogger's Choice
balancing_books_and_beauties – Blogger's Choice
July 17th
thebookwebb – Promotional Post
libraryofretellingsandstars – Review & Journal Spread
ninebookishlives – Blogger's Choice