Today we are part of the cover reveal tour for Blood, Fire, Mercy by Christina Davis!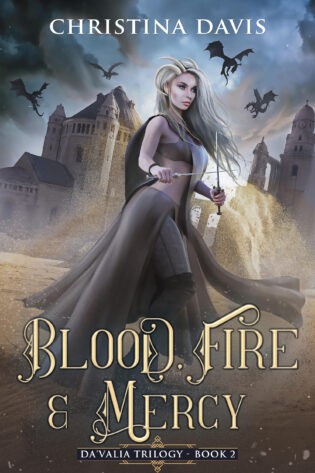 Blood, Fire & Mercy
by
Christina Davis
Published on
October 15th 2021
provided by
TBR&Beyond
Purchase Links*:

Genres:
Fantasy
,
New Adult

18-year-old thief Neva Roberts has been living on the run since absconding with the Eye, piece of the greatest weapon ever created. But she's running from more than a cold-hearted ruler. She has exiled herself to a barren land, trying to forget the pain she caused.
When Trinizhi's squad of assassins catches up with Neva, her life on the run comes to an abrupt end, and the ultimate betrayal is unveiled. Only one person — Astiand — knew where she was hiding.
With the help of Emiliand and a new Djinn friend, Neva will return to her homeland for the job of a lifetime. If she can overcome dragon wardens, escape a prison island, and double-cross Trinizhi, Neva might just start forgiving herself…
I must say that the plot seems rather interesting and I def added both books on my TBR!!