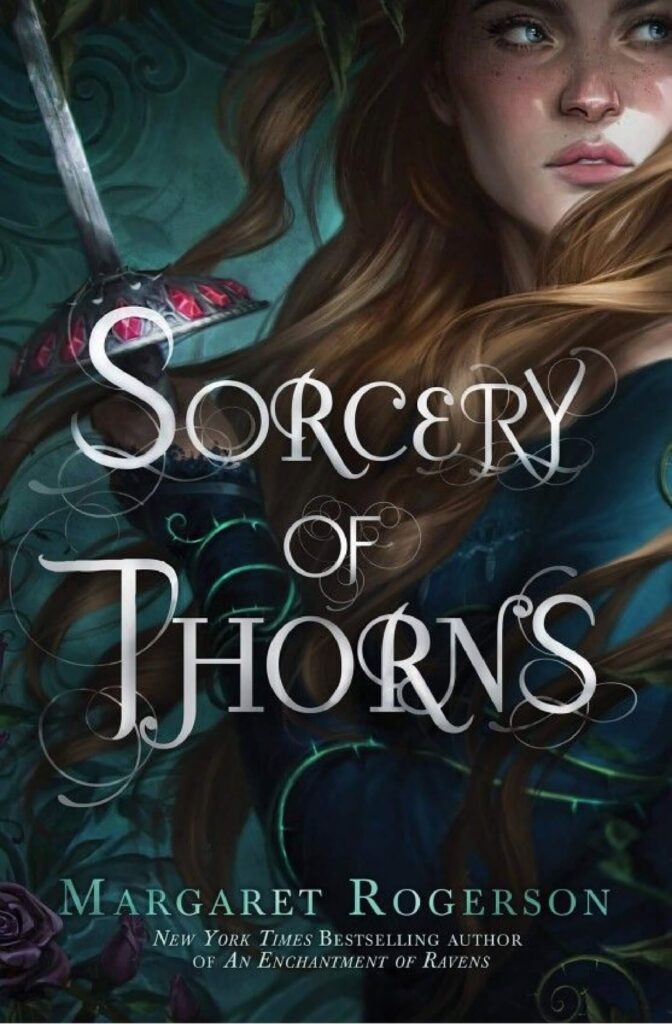 Title:
Sorcery of Thorns
Author:
Margaret Rogerson
Published by:
Margaret K. McElderry Books
Release Date:
June 4th 2019
Genre:
books about books
,
demons
,
fantasy
,
magic
,
paranormal
,
romance
,
young adult
Pages:
465
ASIN:
B07MD6JXT1

Dates Read : 6-9 June 2019
Rating: ★★★★☆
"If you are looking for magic you will find it inside this book. Sorcery of Thorns is a bewitching gem, full of slow burning romance, loyal friendships, and extraordinary world building. I absolutely loved every moment of this story." —Stephanie Garber, #1 New York Times bestselling author of the Caraval series
From the New York Times bestselling author of An Enchantment of Ravens comes an imaginative fantasy about an apprentice at a magical library who must battle a powerful sorcerer to save her kingdom.
All sorcerers are evil. Elisabeth has known that as long as she has known anything. Raised as a foundling in one of Austermeer's Great Libraries, Elisabeth has grown up among the tools of sorcery—magical grimoires that whisper on shelves and rattle beneath iron chains. If provoked, they transform into grotesque monsters of ink and leather. She hopes to become a warden, charged with protecting the kingdom from their power.
Then an act of sabotage releases the library's most dangerous grimoire. Elisabeth's desperate intervention implicates her in the crime, and she is torn from her home to face justice in the capital. With no one to turn to but her sworn enemy, the sorcerer Nathaniel Thorn, and his mysterious demonic servant, she finds herself entangled in a centuries-old conspiracy. Not only could the Great Libraries go up in flames, but the world along with them.
As her alliance with Nathaniel grows stronger, Elisabeth starts to question everything she's been taught—about sorcerers, about the libraries she loves, even about herself. For Elisabeth has a power she has never guessed, and a future she could never have imagined. 
---
For these were not ordinary books the libraries kept. They were knowledge, given life. Wisdom, given voice. They sang when starlight streamed through the library's windows. They felt pain and suffered heartbreak. Sometimes they were sinister, grotesque—but so was the world outside.❞
Book Review
❝ For all the girls who found themselves in books❞, the dedication page reads and I'm instantly intrigued.
I really breezed through Sorcery of Thorns; it had everything I wanted to read: sorcerers, demons, bad-ass librarians, rituals, sword fights, a touch of romance and freaking magical books. The characters were likable, especially the female protagonist Elizabeth. (Can I add here how much I appreciated the fact that the characters had normal names for once? Not some two-three syllable/too many vowel/sounds like a ancient or nordic name that most of the books appear to have these days.)
I buy lots of books and borrow even more, so I am constantly forgetting the detailed book plots of my purchases, unless I instantly start reading after buying/borrowing the book. I dove into this one knowing some vague information that it has something to do with magical libraries and yeah basically that was it – not that I really needed anything else.. My sister and I started a mini bookclub and began reading the Red Queen. Since I found that one to be extremely boring, I picked this one to read instead (much to my sister's dismay).
But this is a library," she replied in surprise. "What do they expect—that the books won't try to bite off their fingers?❞
Margaret Rogerson managed to create a world I did not want to leave and characters I really rooted for. The pacing was easy to follow; do keep in mind that the plot will not blow you away, as it did fall a bit on the predictable side. However, the atmosphere of the book was so well done that I did not mind. My only complaint is that I wish it was a bit longer.
Overall this was a fantastic read that I highly recommend if someone is looking for a well defined standalone fantasy book.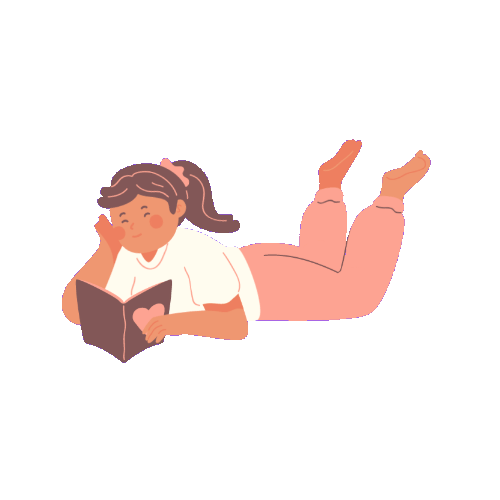 Overall Rating:
Review originally posted here.