How is everybody's weekend going? We do hope you had a bit of reading time! We are excited to be today's stop for the tour of "The Taking of Jake Livingston" by Ryan Douglass. Here is the list of all the lovely blogs participating.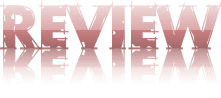 " I hate my own name. It makes me sound like one of them. Jake. It means someone who takes or overthrows by force. That doesn't sound like me. "
Meet Jake: he is not only the only black kid in his private school, but he can also see the dead. They are all around his school. But as they are harmless, stuck in a time-loop reliving their deaths (is it only me whose mind immediately goes to Westworld, when time-loops are mentioned???), they blur in the background and he almost doesn't pay attention to them. Almost. Until he meets Sawyer. (Lost anyone? Okay, okay I'll stop it with the tv references.)
"Have you ever heard your name called so much that you wanted to die?"
Meet Sawyer: he tried to kill himself but his mom released him early from his treatment center. He keeps a diary giving us his POV in the book.
Now full disclosure, I don't read horror often, and make no mistake this is a horror read, so I was a bit hesitant to pick it up. But I did ended up enjoying it. It flows very easily and it's a nice blend of contemporary teen angst mixed with horror elements. My only complain is that it ended too fast and I wanted to read a little bit more!
July 12th
DJREADSBOOKS -15 Reactions While Reading The Taking of Jake Livingston
Rajiv's Reviews – Review
Books With Michelle – Favourite Quotes & Top 5 Reasons to Read The Taking of Jake Livingston
July 13th
Pages & Plots – Review
Andonshereads – Review & Favourite Quotes
July 14th
We Write at Dawn – Review & Favourite Quotes
The Bookwyrm's Den – Review
July 15th
Stuck in Fiction – Promo Post
Reading Stewardess – Review
Emelie's Books – Review & Mood Board
July 16th
Nine Bookish Lives – Review
Popthebutterfly Reads – Review
Roving Savant – Promo Post
July 17th
Stuck in the Stacks – Review
The Bookish Coven – Review & Favourite Quotes
July 18th
The Book Dutchesses – Review
The Fictional Journal – Review & Favourite Quotes
Justice For Readers – Review & Playlist
July 12th
bookworm_panda – Review
djreadsbooks – Blogger's Choice
rajivsreviews – Blogger's Choice
bookswithmichellee – Blogger's Choice
July 13th
johsjournal – Journal Spread
thescorpion.bibliophile – Review
andonshereads – Blogger's Choice
July 14th
stacialovestoread – Review
we.write.at.dawn – Blogger's Choice
srbetler – Blogger's Choice
July 15th
tbrandbeyond – Promo Post
skygoddess1 – Blogger's Choice
emmesbooks – Blogger's Choice
July 16th
antonique_reads – Review & Favourite Quotes
ninebookishlives – Blogger's Choice
popthebutterfly – Blogger's Choice
rovingsavant – Blogger's Choice
July 17th
kathreadsya – Review
stuck.in.the.stacks – Blogger's Choice
the_bookish_coven – Blogger's Choice
July 18th
fangirlpixiebooks – Promo Post
hoardingbooks.herdingcats – Review & Favourite Quotes
thebookdutchesses – Blogger's Choice
justiceforreaders – Blogger's Choice