---
Starting March 15th until the 28th, Owlcrate is hosting their annual readathon! Since I made my bookish goal of 2021 to read all my book boxes' books, this is ideal! I have a couple of books from them that I have been meaning to read for a while (last year's readathon was an epic fail!). Here is the Bingo Card (posted here mostly for personal reference!):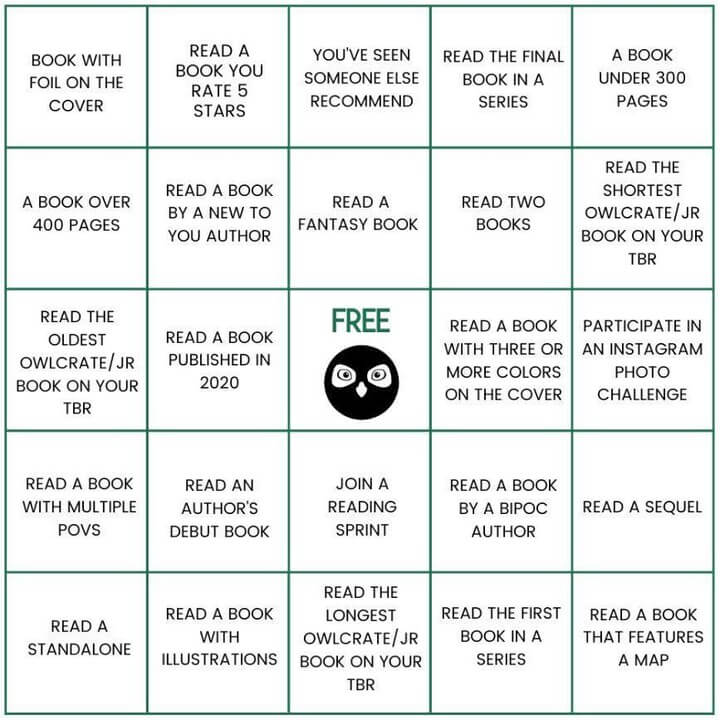 A list of my owlcrate books:
Spin the dawn
Winterwood
Scavenge the stars
The kingdom of back
Goddess of the machine
Star Daughter
What do you plan on reading? Tell us in the comments below!